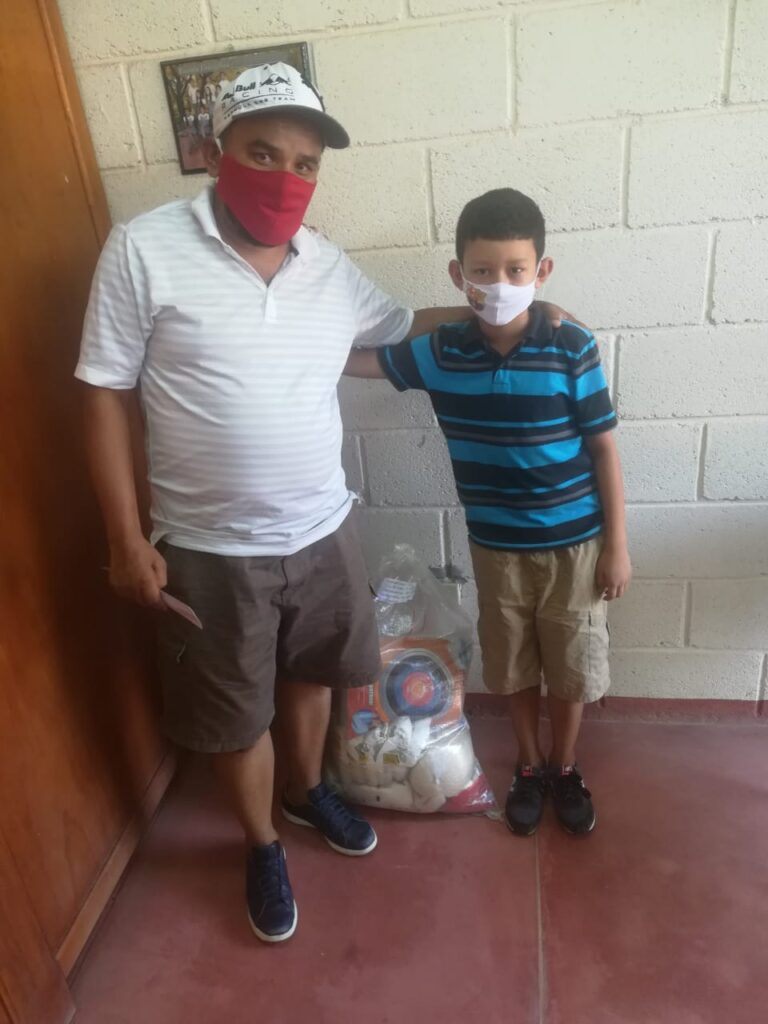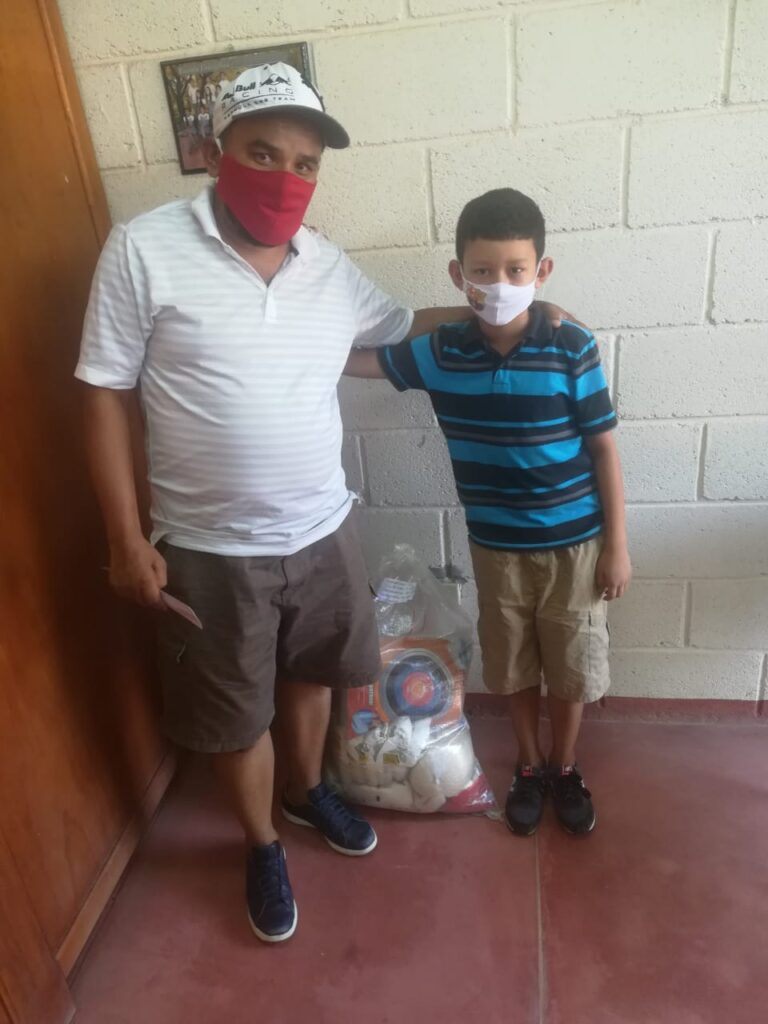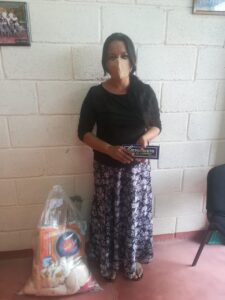 Through your generous support, we are so grateful to have been able to hold our third food distribution for over 120 needy families in the Jubilee community over the last several days! Dedicated staff helped to identify all of the families who have been laid off, fired, or self-employed with no work, in order to give each family a large bag of non-perishable food or grocery store gift cards. Because of the strict lock down only our staff living in La Era were able to help with these distributions; we are so thankful for staff members like Alexander, Beldina, Gaby, Maria, and other volunteers who lovingly served at this time. They called each family to ask them about their situation, pray with them, and invite them to come to school for the food distribution.
Some of the families were so overwhelmed with gratitude that tears of thanksgiving filled their eyes. One father, Enrique, featured in the video clip below, has three children and this is their first year at Jubilee. He explained to us that his wife doesn't work, and he has been laid off for at least four months with no benefits or help. As a new dad to the ministry, Enrique shared that he has been in awe of the support and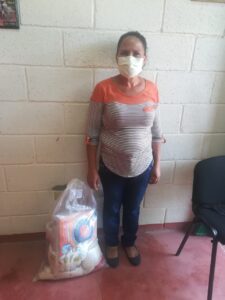 solidarity given through the food distributions and the tireless help of Jubilee's teachers through phone calls, digital devotions, virtual prayers, and weekly classwork support. "In all my life, I have never witnessed a ministry or school like Jubilee, one that truly is concerned and gives very needed help to the students and families. This place can only be explained by these words: 'It is a work of God.'"
Because of the great outpouring of financial support that we have received for the COVID19 Emergency Fund from generous partners like you,
we will also be able to do two more food distributions for over 150 families in the upcoming two months!
A number of supporters have asked if we still need financial support for food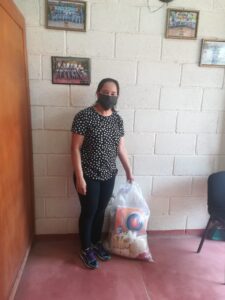 assistance, however give the great need to continue to pay teachers and provide scholarships even as tuition revenue has greatly decreased, we are asking instead for support through Student Sponsorships or the General Fund.
We only need 8 more sponsorship shares to reach our May Student Sponsorship Campaign goal! Would you consider signing up to be a new sponsor today?
---