Middle School Miracle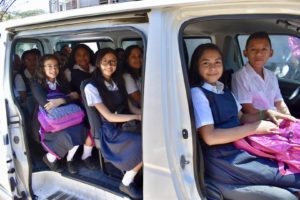 "

Now to Him who is able to do immeasurably more than all we ask or imagine, according to His power that is at work within us, to Him be glory…forever and ever! Amen."
Shaping and educating the next generation of Honduran Christian leaders"
What does the Campaign Include?
As our student population grows both in number and in diversity of ages, several capital projects are necessary to provide sufficient quality spaces that meet the growing needs of our larger student body. In 2020, we added just over fifty 7th, 8th, and 9th grade students to our campus as Middle School officially opened for the first time. We now have a total of 300 PreK – 9th graders and over 35 staff members. These additional capital projects will benefit both Middle and Elementary school students, as well as Jubilee's church.
Why Middle School?:
Ever since Jubilee began in 2010, we dreamed of adding one grade level each year so that our oldest students would grow with us and receive the quality Christian education and leadership formation until their High School graduation. Since starting preschool and kindergarten in 2010 until graduating our first 6th grade class in 2016, we added one new grade level each year, but since then we have graduated 3 groups of 6th graders without being able to offer a Middle School.
Most of our graduates have gone on to study in local public middle schools that provide both difficult and often dangerous social environments as well as low academics and much fewer hours in the classroom. In Honduras, nearly 40% of all 6th graders do not continue on to Middle School. As a result, many students are more susceptible to join gangs, participate in crime, become teen parents, and unlikely will be able to provide for themselves or their families. Honduran teenagers are in desperate need of a quality Christian Middle School that is transformative, financially accessible, and safe. This is also central to what God has placed on our hearts for Jubilee's next steps.
In 2016 & 2017, we were unable to obtain our Middle School Permit, but, thankfully, we now have our permit! And in 2019 we were not able to start our Middle School because of financial reasons. In 2020 we added 50 new Middle School students to our campus.
We trust in the Lord's continued provision and miracles in order to finish this campaign and to be able to offer quality and sufficient spaces for all over student body!
Financial Goal: 500,000
What will this fund?
3 years of Middle School Operating Expenses: $180,000
(Most operating funds will cover new salary positions including 3 full time and 7 half-time positions)
Chapel/General Assembly Room: $80,000

Construction of two Middle School Classrooms: $40,000

Furnish Middle School Classrooms: $25,000

Roofed Soccer Field: $35,000

Entrance Gate with Front and Lateral Security Wall: $30,000

Playground Space:$30,000

Well: $25,000

Community/Dining Space: $25,000

Furnish Science Lab: $20,000

Prayer Room: $10,000
Testimonies of students:
"During the past three years, rarely does a week go by in which a parent or student doesn't ask when Jubilee will be opening a Middle School. Recently, our 6th grade teacher mentioned that her students regularly pray for the opening of Middle School next year.
Karla studied at Jubilee for 6 years and graduated from 6th grade in 2016. She is currently a 9th grader a local public middle school. She describes what she misses most about Jubilee "is to be able to learn from God's Word and have our Worship time together. I also really miss the teachers and the staff that cared about me as a person and helped me learn so much."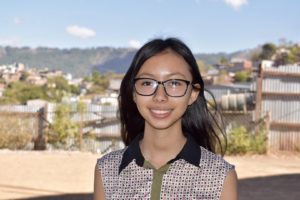 We firmly believe and trust that adding Jubilee's Middle School is part of God's heart and plan for these kids, their families, and the community of La Era and beyond!
Would you prayerfully consider making a gift or pledge to our Middle School Miracle campaign to help allow our young teens to receive the quality, transformative education and safe environment that they need to grow and develop emotionally, spiritually, and academically?
To give to the Middle School Miracle Campaign, select the "Middle School" fund on our giving form or send in a check with "Middle School Miracle" on the memo line.