The happiness on the students' faces was more than evident during our virtual Children's Day Celebration! With much enthusiasm and excitement, the students celebrated the big, highly anticipated Children's Day that takes place in Honduras every Sept 10. We are grateful that social distancing due to COVID19 was not an impediment to celebrating this special date with many different activities.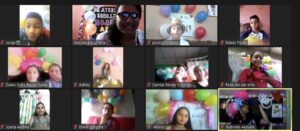 "My day was phenomenal! I felt very loved and happy… I shared with my classmates via Zoom, and we enjoyed games, jokes, tongue twisters and lots of laughs." – Ericka Jimenéz, Fourth Grade
"I found it quite fun to see my teammates and have everyone participate. I liked sharing my video on how to make oreo popsicles." – Eli Romero, Third Grade
"I felt very happy with Mrs. Kelin. We did the activity 'My Favorite Toy.' I showed my Moana doll… I thank God for Jubilee, the beautiful ministry!" – Lexia Osorto, Third Grade
The purpose of our Children's Day Celebration is strengthening spiritual ties within the Jubilee family, and of course, continuing to encourage them even in the midst of the unexpected pandemic.
"It is a very great blessing to have the opportunity to celebrate with children despite the circumstances and limitations that we all are experiencing today. Seeing them smile again reminds us that it is worth making an effort so that moments as important as these continue to encourage and impact their lives," commented David Romero, JCI Co-Director.
The effort and creativity of the teachers was essential for the development and success of this event. Each grade celebrated with virtual and traditional games, as well as various recreational activities, which all the students participated in from their homes and enjoyed so much.
"I was very happy to see my children so happy, with their beautiful decorations and their costumes. They made me feel and understand that there are no limits to celebrate, even through a screen," said Kindergarten teacher Claudia Velásquez.
Yeni Osorio, school principal, expressed, "We wanted to remind our children how important they are and how much we love them. We wanted to make our little ones forget their schoolwork for a day and allow them to just have fun! I thank the teachers very much for their work, dedication and effort, they are very special to their students, as well as to the administrative staff."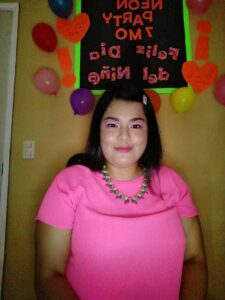 For her part, Heidy Padilla, a 7th grade teacher, said that her wish was "to send a special gift to them. I did a photography contest with the best neon color outfits (our theme). The students are older, but they still had a lot of fun. My message for the children is that they enjoy this stage of their life to the fullest and that the joy of the Lord is always their strength."
Through this celebration, the boys and girls of Jubilee had a fun time from the comfort of their homes, taking advantage of technology and virtual platforms to make their day unforgettable, and showing them once again that they are important to God and to their teachers, pastors, and all the staff who work at the school with much love.
---