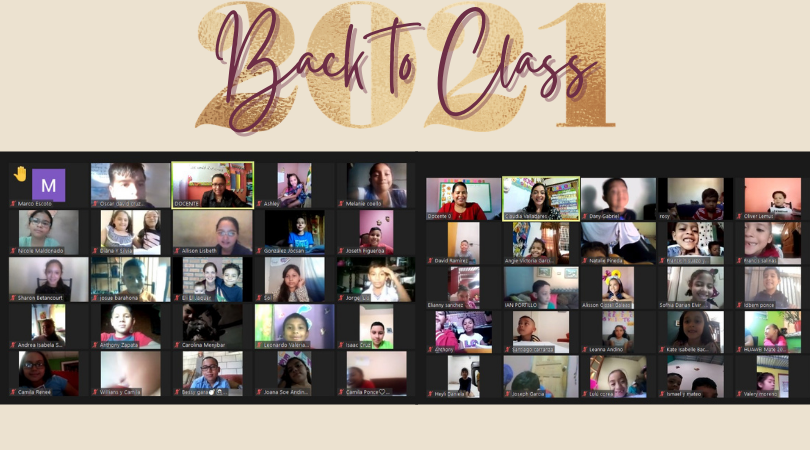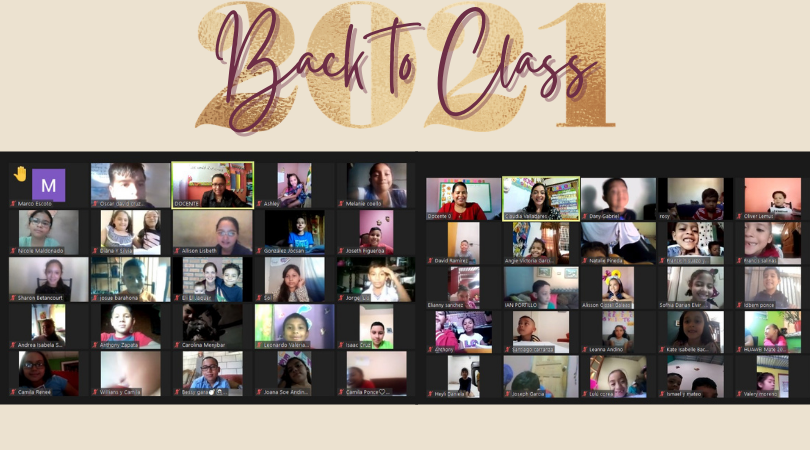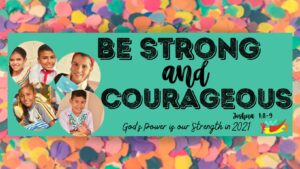 "Have I not commanded you? Be strong and courageous. Do not be afraid; do not be discouraged, for the Lord your God will be with you wherever you go." (Joshua 1:9)
We felt that the Lord was leading us to this well-known and well-loved passage as a needed theme for our times and for this school year. Without a doubt, we must be strong and courageous to achieve victory in the middle of these difficult times.
The new 2021 school year has begun! Several days ago, we were not surprised when the Honduran Secretary of Education announced that all schools in Honduras must start virtually once again. We are so excited to be with our students again, if only on a screen for now. The students have grown so much since we were last together in person; some of our "kids" look so much like teenagers now! There is hope that schools in Tegucigalpa may go back to in-person learning by June, but, of course, nothing is certain.
In order for our students to keep learning, our teachers have also become students as they learn to use innovative new tools, techniques, and technologies in their virtual classrooms.
Since the end of last year, we have been brainstorming about possible educational alternatives for students to be able to learn given the limited resources available to our staff and students. We are looking forward to using Google Classroom and Zoom platforms each week to create the most user friendly experience that students can access from smartphones at home. We are currently working on opening up an internet computer lab at school where students without digital access can go to complete their schooling.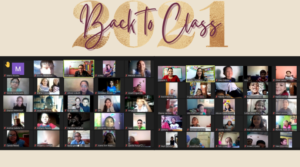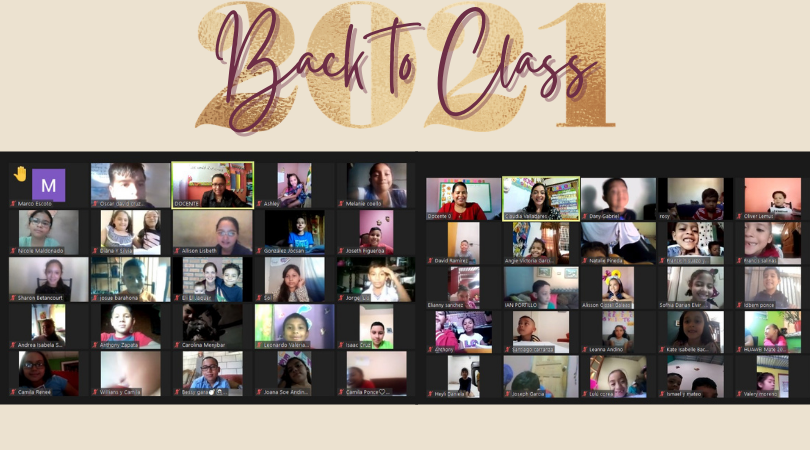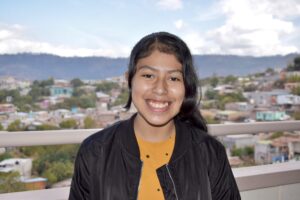 One of our 9
th
graders, Carmen, has been a student at Jubilee since pre-school. She shared her expectations for this new year, stating, "I believe that the biggest challenge this year will be adapting to the new platforms and learning how to use them and to work completely in a virtual learning system. I already like the new Google Classroom set-up this year, and I am excited to be able to spend more time in Zoom classes with my teachers and classmates."
The teaching staff has been preparing and participating in numerous trainings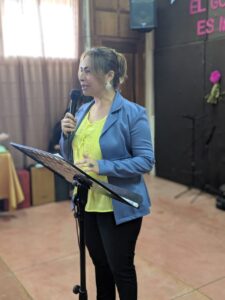 over the past several weeks. Our school principal, Yeni Osorio shared: "I have high hopes for this year! I want children to continue to learn how to use technology. Although it is quite new for them, I know that they will learn so much through the process."
Mrs. Alejandra Rosales, our new Middle School math teacher, assures us that she has prepared well in advance to be that much-needed support that her students need in the area of ​​mathematics. She thanks God for the blessing of being part of the Jubilee Family. She expressed, "I hope that my students enjoy mathematics and that they lose that fear of math that commonly exists. I thank God for giving me the opportunity to work in a Christian school, and I pray that the ministry will use me to positively impact the students."
Academic Coordinator, Ms Laura Osorio shares:"This new normal generates some uncertainty, but I know that with God by our side, we will continue to persevere in spite of it. I'm very happy to continue being part of this family, and to be able to contribute from my position. I am always aiming at improving the quality of our ministry for the glory and honor of our Heavenly father."
There is no doubt that each year represents a new challenge, not in the least this year, but we never stop trusting fully in the Lord, knowing that He will allow us to educate, impact, disciple, and love our students and their families.

Please pray for our students, staff, families, and church members. Pray that God uses Jubilee as a conduit of His love, that those in the Jubilee community would come to know and love Him more, and that they would share His love with others around them. Pray for safety and provision for our Jubilee community during the ongoing struggles with unemployment and underemployment. Lastly, pray that we can continue to find equitable strategies to make technologies accessible and functioning for all of our students so that they can learn as we continue with virtual school.
---