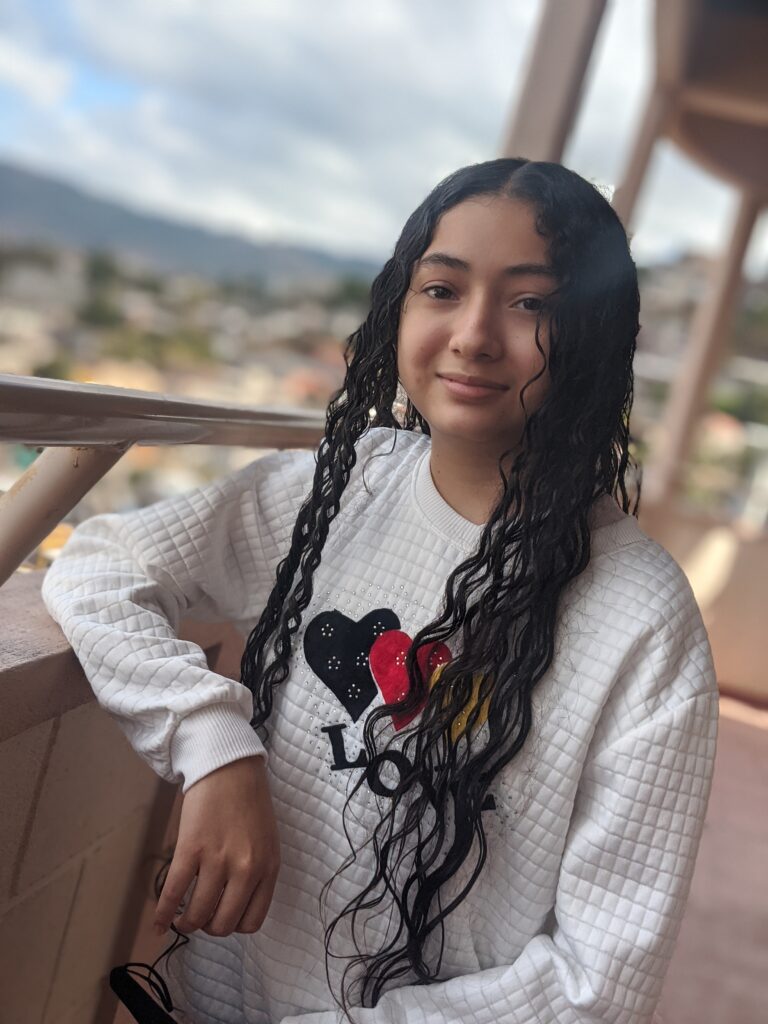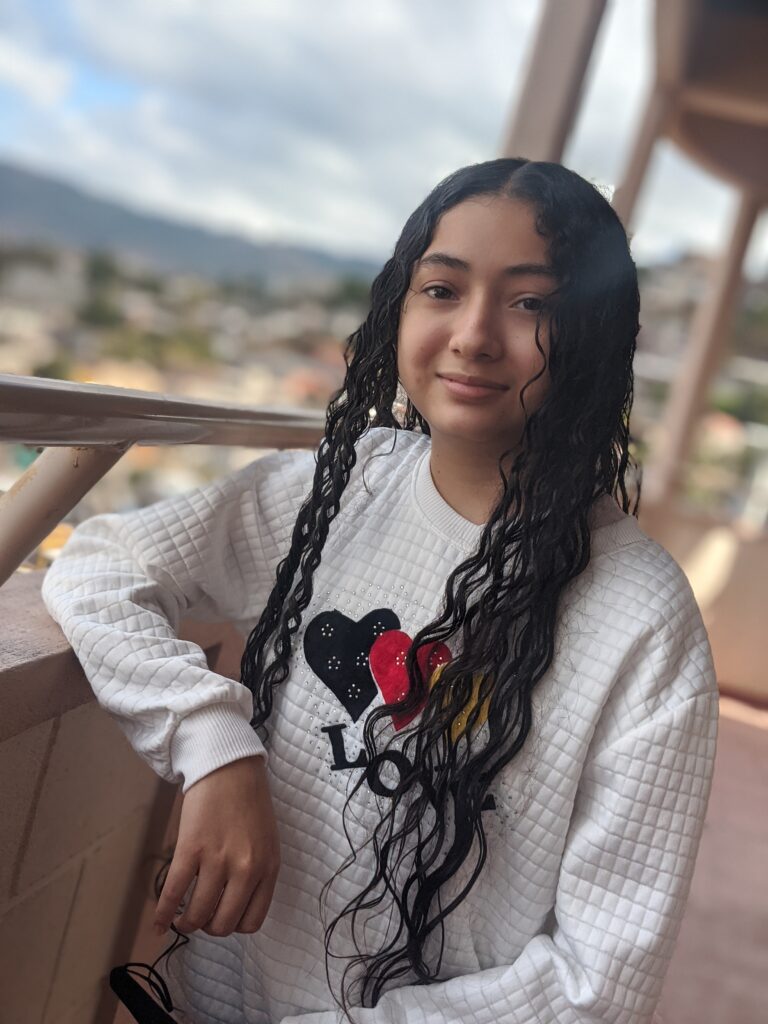 After nearly two years of virtual learning, we have returned to the classroom! Today our corridors are filled with smiles, familiar faces and new ones to meet. We all have something in common, a backpack full of dreams and also new challenges to face.
Andrea Dormes is a 14-year-old girl who is in the 9
th
grade at Jubilee. Andrea is a bit shy but very intelligent, talented, creative and very mature for her young age. She tells us how difficult virtual classes were for her, "It was difficult because we had a lot of homework, I read all of the notebooks but I didn't understand the topics. I especially struggled with math class. The teacher was thorough and explained things to us but I felt like I was learning alone."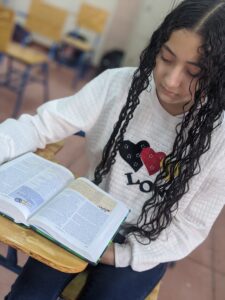 However, because Andrea is a resourceful young woman, she sets high goals for herself. Andrea shares, "My academic goals are to get good grades, study, turn in my assignments on time and to be diligent. On a personal level, God is opening doors for me to learn musical instruments, which I enjoy. I also want to learn new things and take workshops in other areas. Spiritually, I want to get to know God more because knowing about God is not the same as knowing Him.
Family is a fundamental pillar in all of our lives and Andrea is no exception. She lives with her mother, uncles and brothers in a very caring environment, she shares "I live in a loving environment, I thank God because He could not have given me a better family, even though we struggle financially at times, we are always very close and we laugh a lot together, I enjoy being with my family."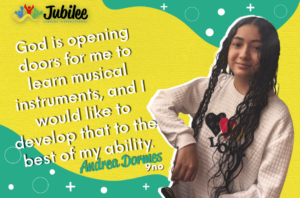 Andrea tells us about her favorite hobbies, such as; playing soccer and drawing, her favorite class is music and math and when she grows up, she wants to become an Architect. Andrea shares, "I like art, the sharpness in my drawings, I am very particular and I am trying to learn as much as I can to see if this could be a career for me. I realize the financial portion might be difficult, but I trust that the Lord will provide if this is the path for me."
Without a doubt God fulfills dreams and we believe that the Lord will help Andrea reach each of her goals.
To sponsor a child like Andrea, please click here to go to our sponsorship page.
---