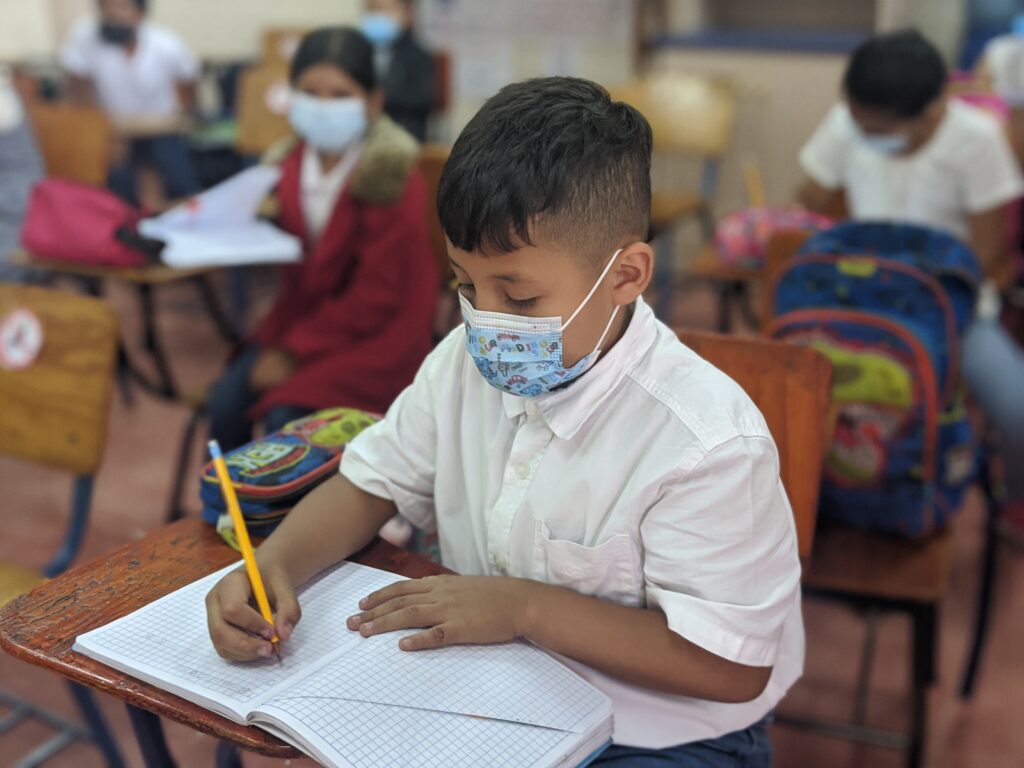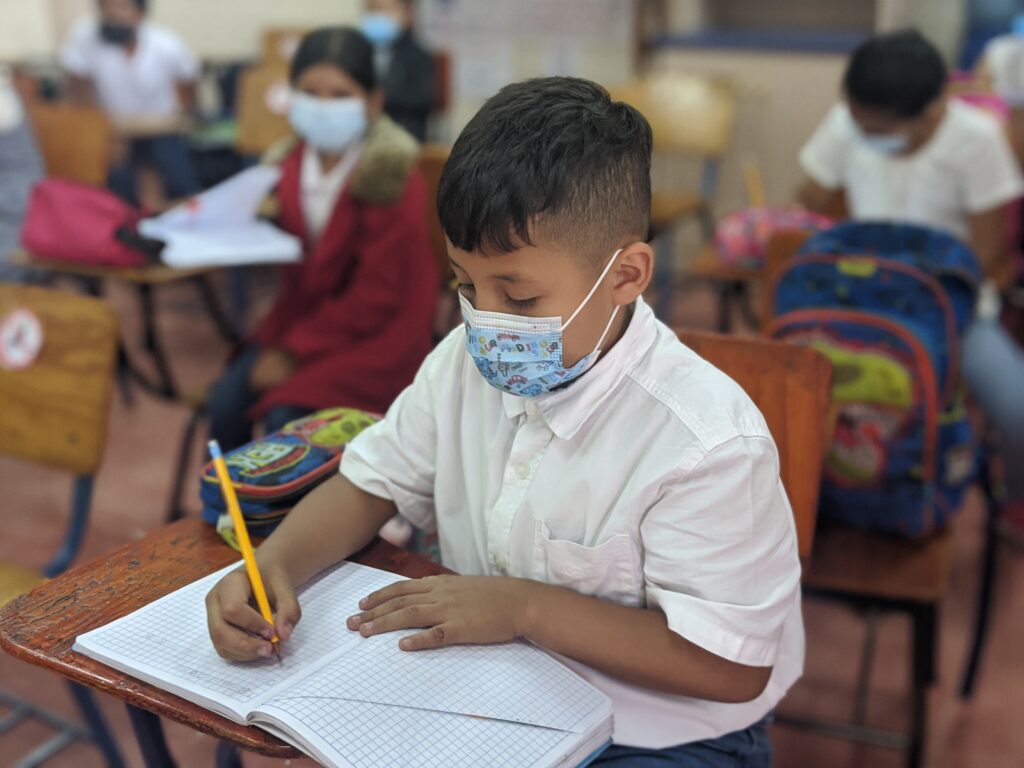 The gradual opening of in-person classes in the public and private sectors at the elementary level is already a reality in our country. Little by little, the students returned to the classrooms with great enthusiasm, goals and challenges to meet, taking into account the mandatory biosecurity measures from the disinfectant for shoes and the bottle of hand gel, as well as the permanent use of a mask for students. and teachers.
Teachers and parents also have many expectations for this "back-to normal" teaching-learning process:
"I am very happy to have my daughters back at school, optimistic about the health and well-being of the children.
We hope that soon the children will be able to go to class all week, since when they go every other day (hybrid – every other day on Zoom), they feel a little discontinuation because when they are at home it seems like my daughter loses the sequence of what is being talked about a little… In this case, a class can be very well prepared, but if they do not listen well, the objective is not fulfilled.
My daughters also love going to their face-to-face classes since they return very happy ". Amerika Santander. Mother of 1st and 5th graders
"First of all, I am grateful to God, because little by little we are returning to normality and we can also objectively identify the strengths and weaknesses of each child.
I think that the main challenge is the control of discipline in both groups, because while you focus on those in the face-to-face class, you cannot control those at home and vice versa, there are some children who cannot see the blackboard or the screen since They have been used to seeing very close and seeing in the distance or from above is quite difficult for them.
I prepare by praying that God gives me wisdom and health to accomplish what I entrust each day, in addition to my planning, slides and teaching material." Nancy Sierra, First Grade teacher.
"At first I felt a little scared because of the situation we are experiencing, but after seeing the enthusiasm with which my daughters have taken the return to school, I feel happy since they have assimilated well. María José Velásquez, Mom of 5th & 3rd grader.
"I feel very happy because she can learn more in her classes and interact with her classmates. My expectations are that my daughter can develop more knowledge and attitudes through the teachings given in person" Mother of Helen Molina, first grade.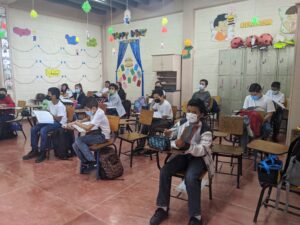 "My expectations are that the students can continue learning and we will return to normality soon.. As a teacher, the most difficult thing is to divide myself into two groups and try as much as possible to ensure that all students learn and pay attention to the classes without neglecting any group. My advice to parents is to continue supporting their children, to guide them in their homework and to motivate them to have study habits at home so that they have better learning. The second thing is to be patient during this time that we are blended and above all that they continue to take care of themselves and have faith in God." Ms Kellin Flores, Third Grade Teacher.
"One of my greatest hopes is that I can resume and put into practice again the routines and Jubilee's school culture. I hope that now in-person classes will make learning and new knowledge even more significant. In addition, I think it is a great challenge to be able to give classes in the best way, both virtual and face-to-face at the same time, since it is a bit complicated and you have to be creative to see how to give classes that way. " Guadalupe Urbina, Second Grade teacher.
"My advice to parents is to teach their children to be responsible, to have confidence in them, motivate them to be independent with their tasks and not help them in everything, because otherwise they feel frustrated when they can't do what they have to do. I encourage parents to love their children very much, understand them, and do not demand perfection." Mrs Sierra.
It is worth mentioning that each of the Jubilee's teachers is 100% prepared to teach their classes with the appropriate material so that both the children who are in person and on Zoom can understand and expand their knowledge. However, it is extremely important that parents reinforce learning at home. Education is certainly a three-fold process: teachers, parents and students all need to do their part and work together.
---