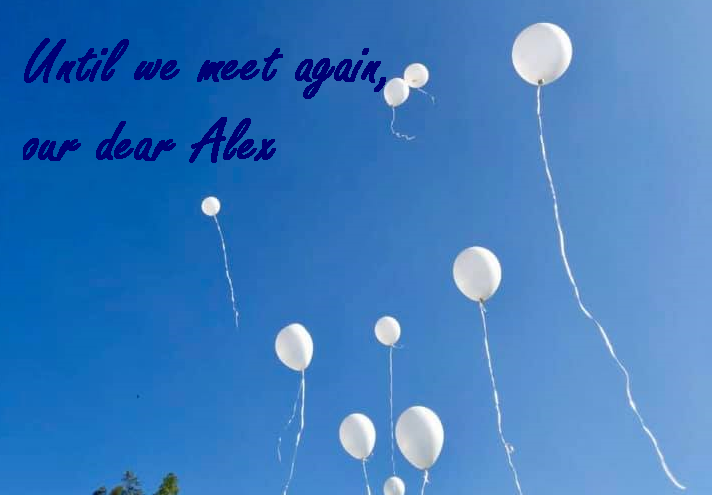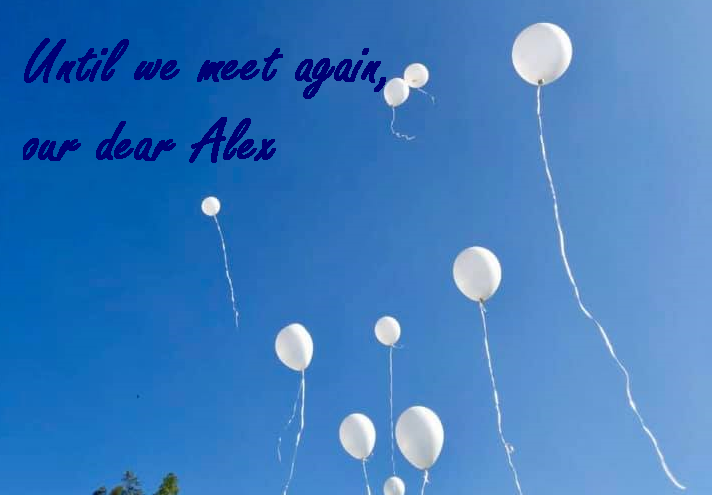 We are so grateful for the many prayers and words that you and so many have shared during this difficult time. At his funeral, Alex's classmates let go of the white balloons pictured as a symbol of his flight to be with Jesus and our pending flight to heaven in which we will spend all eternity together!
We are so grateful for the comfort that has gently come to rest in our hearts, that has continually been rising within the Jubilee community, and that has greatly strengthened and given hope to Alex's family.
The Lord is at work, using Alex's impactful life and the messages and testimonies shared at his funeral and burial to cause our community, the school, the church, our neighbors, and Alex's family to reflect and for many to start a relationship with Christ and for others to live whole-heartedly for Christ, just like Alex did.
We are thankful to be able to walk alongside Alex's family during this very difficult time. His testimony and his video has spread rapidly to TV stations and to thousands across social media. This little boy did more for the Kingdom of God in his 10 years, both in his life, and now in his death, than we will be able to measure!
Please continue to keep Alex's family and the Jubilee family in your prayers! Please pray that his legacy will continue to spread and be a motivation for many to seek the Lord.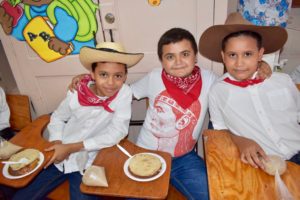 Thank you so much for sharing in both our joys and in our sufferings,
For Alex, this was not the end, but only the beginning of life!

___________________________________________________________________________________________
10 Year Anniversary Celebration!
As many of you recall, this year marks Jubilee10th school year, since we opened our doors to 85 PreK and Kindergarten students in February 2010!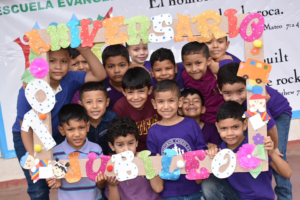 So we wanted to really celebrate this wonderful milestone with our students and staff! On Friday, August 16th, we threw an Anniversary/Birthday Party to remember, give thanks for, and celebrate what God has done in and through Jubilee these past ten years!
Our celebration began with an all-school assembly in which we sang and danced together. Later we shared picture slides of a number of special events and many students and staff of the past and present while students heard stories of how Jubilee began and how the Lord showed up in power to bless and sustain us. Several teachers gave testimonies and shared prayers of thanksgiving for the past and prayers of intercession for the years to come.

Afterwards we joined together outside in the courtyard for cake and candles and some "Happy Birthday" songs! The students were all very excited to see the firework birthday candles and to eat some sweet cake! And of course a Honduran Birthday party with children is not complete without piñatas! Each class had fun knocking through a piñata in the shape of the "number 10″.
There is so much that could be said about these past ten years, so many stories of difficulty, and so many of difficulties that turned into triumph;,so many lives transformed; thousands of seeds planted; hundreds of children equipped to be academically successful, courageous Christian leaders.,Because of His glory, for His pleasure, and through His power, the Lord has done this. "Now to Him who is able to do immeasurably more than all we ask or imagine, according to His power that is at work within us, to Him by glory…forever and ever! Amen." (Ephesians 3:20-21).
Whether you have just recently come to know about Jubilee or you have been supporting us for the past ten years, we thank you for helping Jubilee to spread the gospel and make transformative accesible education possible in La Era!
______________________________________________________________

Once a year, children across Honduras get to dress up with traditional Honduran Indigenous costumes for the annual "Dia del Indio" (Indian Day) or also named "Dia de la Hondurenidad" (Honduran Day). Did you know that there are 9 indigenous and Afro-descendant people groups, making up 1.3 million inhabitants of Honduras? Honduras has a total population of 9.2 million and nearly one million more
Hondurans living abroad. There are also 18 departments in Honduras, each with a unique history, cuisine, and beautiful natural resources.
Although across Honduras and internationally, there is much negative news, on our "Honduran Day," and weeks prior, students learn, experience, and celebrate what it means to be Honduran; they reflect on Honduran history, cuisine, music, dress, sub-cultures, geographical attractions, and more! It is always a very special occasion here at Jubilee in which parents, students, teachers and staff all work hard to make it a successful and enjoyable learning experience. It was truly a celebration of the beautiful country the Lord has given us to enjoy and to be agents of change.
______________________________________________________________

When reading the mini-essays her first graders wrote on their favorite things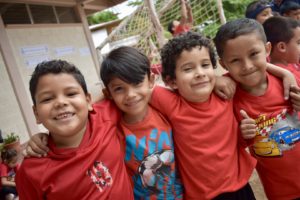 about Jubliee, our first grade Mrs. Sherry Cerna (pictured below), was reminded that sometimes small, everyday, routine moments make the biggest impact on students. The first graders' essays revealed how closely the students pay attention to the details of the school day and notice what teachers do.
For example, one student wrote, "One of my favorite things about Jubilee is that my teachers are happy to see me every day." A teachers' smile, word of welcome, and encouragement communicate genuine care to students and create an environment conducive to learning. Another wrote, "I like my school for the devotionals because we can learn more about God." Jubilee students learn about God multiple ways during the week, including classroom devotionals, prayer, and worship in chapel. The first graders' acknowledgement how that the seeds of love and faith that Jubilee is sowing are already taking root and impacting students' lives.
______________________________________________________________

Tuesday, November 12, 2019
The Pinnacle Center
3330 Highland Drive Hudsonville, MI 49426
7:00PM: Heavy Hors d'oeuvres & Dessert
7:30pm – 8:30pm: Program
RSVP: RSVP@jubileehn.org or 616-422-6335
---