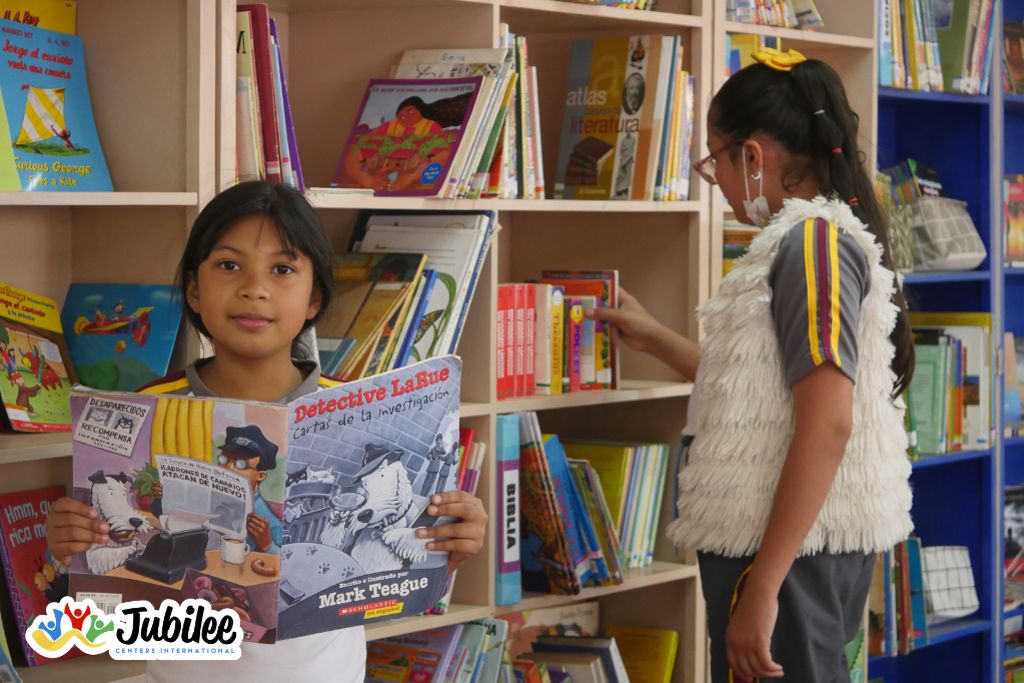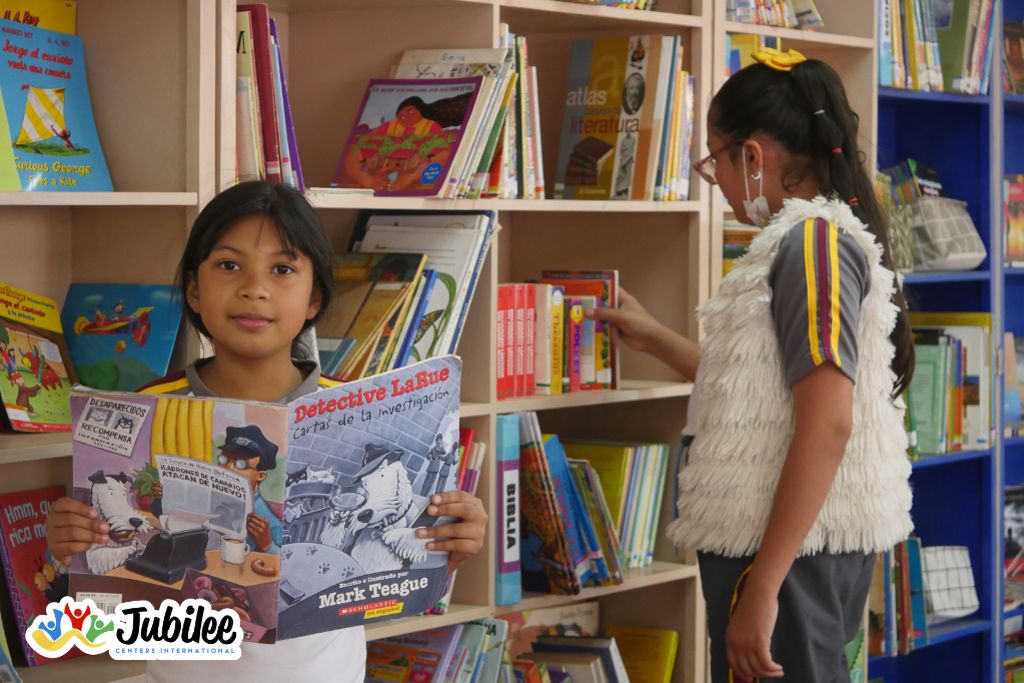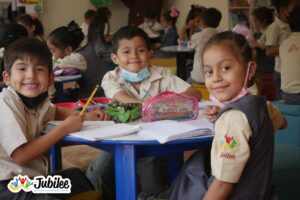 Jubilee now enjoys one of the best and largest libraries of any of the communities around the school, public or private. The library began with a locker filled with books, and grew to a cozy space with more books, but now we have this beautiful new space to enjoy with more than 2,900 books. We are so thankful to the Lord and the donors who helped make this dream a reality.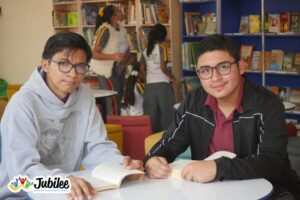 10 th grader, Carlos David Soto, has been one of our biggest readers since he came to the Jubilee family. The
library was one of his favorite places, even during the pandemic when our doors were closed Carlos was able to
get books from our library. Carlos wanted to share his feelings with us on the new library space:
"I really love the new library! It is such a large, yet warm and inviting space that helps you to feel relaxed. I enjoy
going to the library in my spare time, during recess. The variety of books is so impressive. I have been finding
some very interesting books that I hope to read soon. I set aside my time to come and promote reading and
always try to bring a friend to see if they are interested in reading and commenting on the books."
We are excited to see how the library is now one of the students' favorite places to visit during their recess time,
preferring to read or share a favorite book with friends, instead of other fun activities.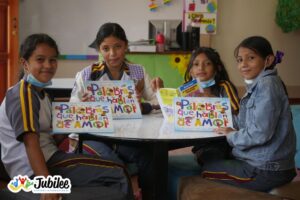 Fifth Grade students, Aylin Stefany and Rebeca Merary, shared how much they love the new library space, "It is so
inviting, quiet and peaceful, it is easy to enjoy with such a new variety of books and furnishings." This is now their
favorite place to go during recess where they entertain themselves by reading together.
The students are not the only ones delighted to have a new, larger, and more comfortable library space, but our
teachers are also enjoying the space. They feel the same excitement arriving and having an entertaining place to
enjoy reading.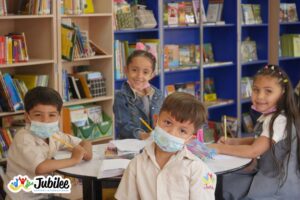 Miss Gaby Arevalo shares, "I feel so happy and grateful to God for fulfilling one of my dreams for the students and
Jubilee come to fruition. To have such a large and beautiful space to receive the students. We pray over this
space often that it will be a place of tranquility, of peace and where the presence of God abounds, just as it did in
the previous library. I am surprised and encouraged to see how everyone enjoys being in this space. I had never seen the school library visited as often as it is now."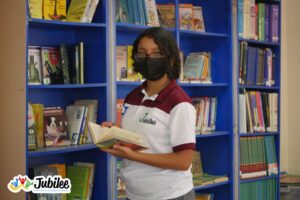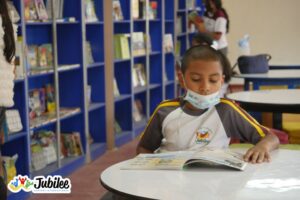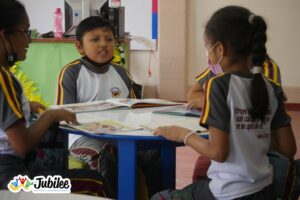 ---