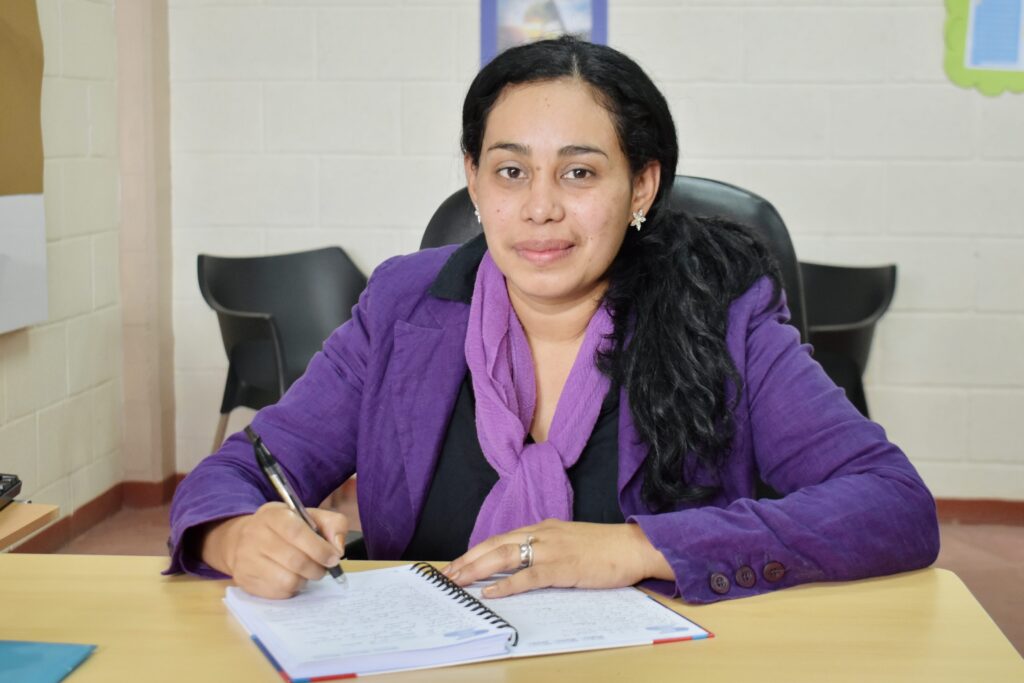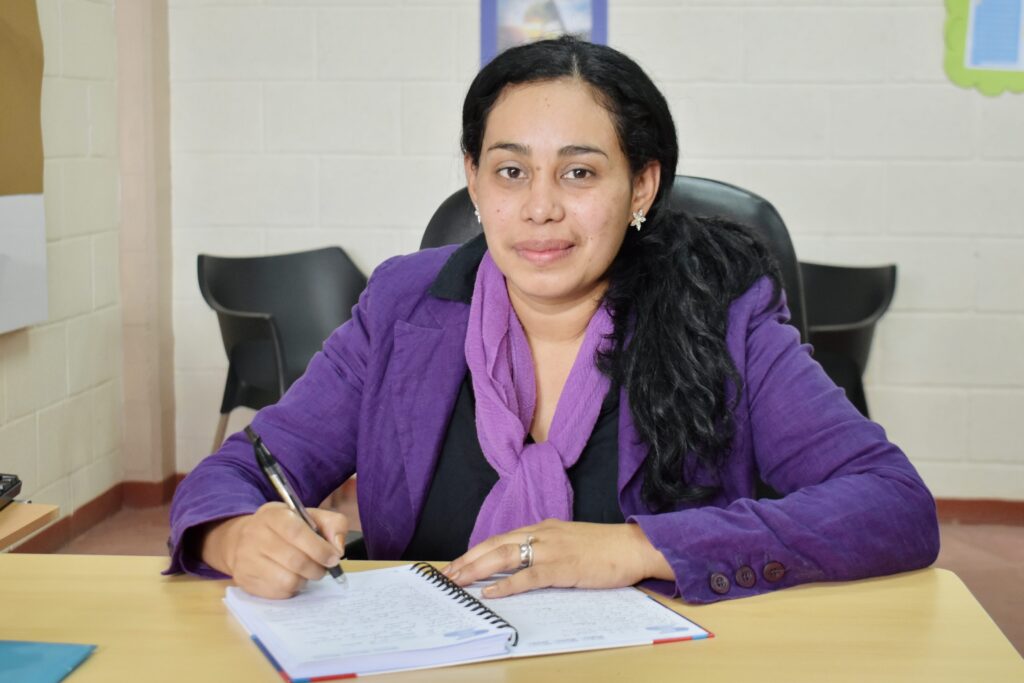 At Jubilee Centers International we are committed to the comprehensive development of the children and youth of our community. The U.S. National Association of School Psychologists states in a scientific report that "Educational psychologists can carry out interventions, both with students, as well as with teachers and families, to improve academic performance, reinforce positive behaviors and guarantee the mental well-being of all students, and specifically those with serious difficulties learning."
Thanks to the generous gifts of supporters like you, at the start of 2022, we hired Psychologist, Mrs. Karla Alonso, to support the varied mental health needs of our students. After two years of social isolation, increased academic stress, and great anxiety, we are more committed than ever to our student's integral development and well-being. Mrs. Alonso is a woman with a great passion for God and for her work. She is also a dedicated wife and mother to her 3 children. Karla feels her work is one of the many ways she can serve the Lord.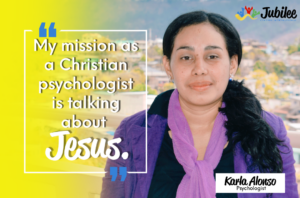 Karla shares that while she was a university student she wanted to go in a different direction, "Honestly, I was more inclined to study journalism, but someone I knew and respected shared with me that they felt I wasn't gifted in this area. It made me feel bad so I enrolled in a computer science program, thinking that at some point I would make the switch to journalism. When the time came to do it, I felt in my heart that God was directing me towards another career, and that's when I decided on Psychology, it was a sudden but God-directed decision with purpose."
Due to financial issues, it took Karla a few years longer than most to complete her degree. She has worked in different places, but after having her third child she took a break from work for 5 years and dedicated herself to raising her children and serving her local church. So, after several years of working as a stay-at-home mom, in 2022 Karla was ready to go back to serve as a full-time Psychologist. Karla shares, "God opened the door at Jubilee. The first thing that caught my attention was the fact that Jubilee is a Christian ministry and I love the mission. Jubilees' vision is very different from any other local Christian and non-Christian school in the country, it's totally out of the ordinary, it is a place where I can serve everyone in different ways."
Not only is psychology necessary in all school environments, but after two years of virtual learning and the impact it has had on our students and their families the need is profound. Karla emphasizes, "The impact of psychology is very significant since it not only deals with learning, behavior and conduct problems, but we investigate the reason for such behaviors. We go further and look deeper working with our teachers, the family environment, among others. This helps us identify many profound issues that often begin at home or the community where the students live."
Karla is also passionate about evangelism, and she desires to use God's love and wisdom to help her students, "My mission as a Christian psychologist is to tell others about Christ, to sow the word of God so that it bears fruit in its time. And that through the Holy Spirit we can see a change in the lives of students. I am there to help, reinforce and discover certain things, and then take action on the psychological issues that need to be addressed."
Within the ministry, she tells us that she also wants to collaborate in many other areas, both at school and at church, and anyone who wants counseling she is willing to serve. Finally, Karla shares with us one of the verses that motivates her as a person and as a professional, it's found in 2 Timothy 2:15 "Be diligent to present yourself approved to God, a worker who does not need to be ashamed, rightly handling the word of truth."
In short, Jubilee Centers International is moving forward trying to be faithful stewards raising up the next generation of healthy, well-balanced students, in addition to helping their families, our teachers and staff. We whole-heartedly believe that with God's help, He will use the gift and talents that He has placed in Sister Karla Alonso to help us achieve this goal.
To support more programs like these, please click here to donate.
---