Hands on learning not only breaks with the traditional structures of the teaching – learning process, but it also generates greater knowledge in students and helps them face challenges. It allows them to display and enliven their creativity. We talked about the "Learning – doing" method, a dynamic way that Miss Wendy Sauceda put into practice with her students as they prepared a delicious strawberry jam …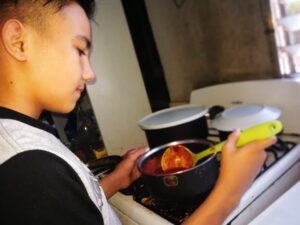 "When I find the opportunity to apply this methodology, I do it because I feel that the results are spectacular. I see the potential that each of my students has as they experience through practice and value doing things for themselves. I believe that experimenting generates greater learning that you will surely always remember. " Miss Sauceda.
The main objective of this activity was focused on learning to develop the abilities and skills of each student by making a homemade jam using the common ingredients and utensils that we usually have at home.
"The jam activity made me very happy, I was delighted
️ I learned something new, because the truth is, I didn't know how to do it.
And I loved it, I thank the miss for teaching us how to make such a delicious jam that I will make more often
"Valery Colindres, 8th grade student.
Parents welcome these activities as their children are given the opportunity to discover skills that they may not have known they had, especially when it comes to cooking.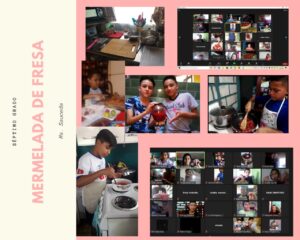 "I found it to be a very nice and entertaining activity. The students take a break from the routines a bit and it makes the class more interesting. I find it favorable for both the teaching and learning processes because they lose the fear of using some kitchen utensils. Of course, they are always under our supervision. There is really no good reason to limit our children. " (A Mother).
"It was a very nice activity. Students should not only do this once, but more often. Apart from jelly, they can make other dishes too. That way they all learn what cooking is and make various things so that they are more independent" (A mom)
These activities allow us to see that there are no limits to learning from home, since thanks to technology we can connect with our students, providing them with the knowledge and content that will be very useful in the future.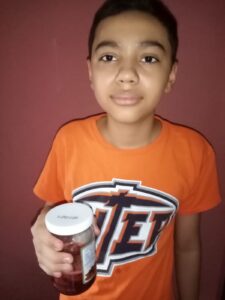 "I can say that the objective was reached and it was more than a lesson about jelly. It was with great satisfaction that I watched each of my students doing an unusual activity and sharing the jelly with their family. One of the treasures that I value the most, is when a students apply what they know just for the sake of learning or without the teacher observing them. "Miss Sauceda.
Without a doubt, the teachers of our ministry strive every day to give the best to their students. The most wonderful thing about hands-on-learning is that it can be applied to any subject, as long as there is the desire to be creative!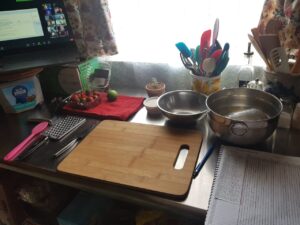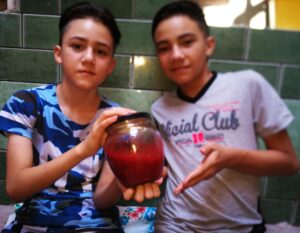 ---