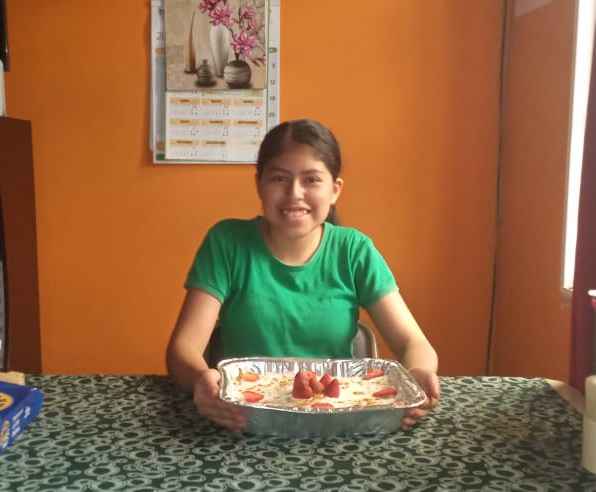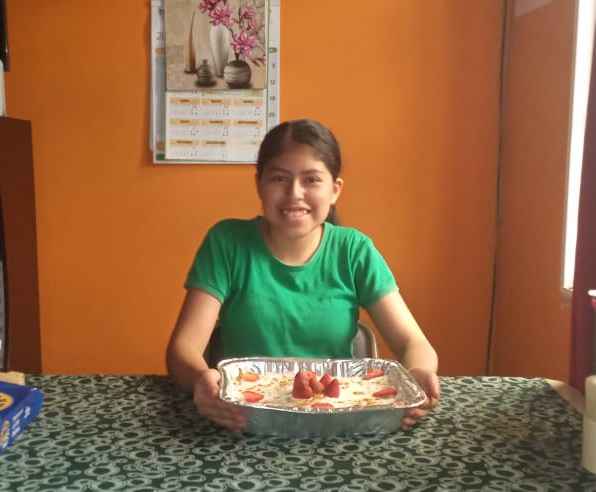 Ninth grade students exhibited their culinary creativity and learned to make their own Tres Leches Cake in their Skills class with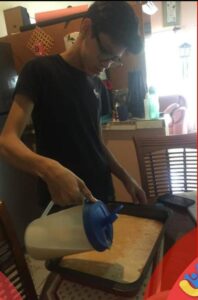 teacher Mrs. Nancy López.
"We did this activity to have more practical participation in the class since via zoom it has been more theoretical and it is necessary for the students to carry out cooking and baking creations. The students loved it, they were enthusiastic and I think that with this, the students learned new skills so that they could even begin a small business at home." shared Mrs. López. For her, family support is extremely important, because it really motivates her teenage students.
It should be noted that the students enjoyed making the cake with family members who on many occasions get involved to support them and join in on the fun!.
"I really liked having this class in a hands-on way. We get organized days in advance to be able to buy all the ingredients and be prepared for the day of the special activity "Alexa Elvir, student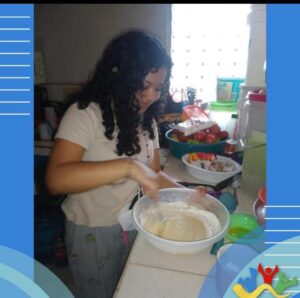 "It was actually easy for me to lead this activity via Zoom. I received positive comments from the moms and family members who supported their kids." Mrs. López. This type of activity breaks with the traditional structures of the teaching – learning process, especially when education is still carried out virtually.
"The activity seemed very fun to me, and it also helped me because now I know how to make a cake. I really liked it because in almost all my classes we are sitting and writing. Activities like this are fun because they help me de-stress, relax and learn new things. " Daniela Mejía, student
Although for some it was not so easy, they also enjoyed it a lot, as Fernando Rodríguez assures. "It was a bit difficult, but I learned a lot. I needed to carefully follow the teacher's instructions and buy the ingredients. My mother also helped me to figure it out."
Without a doubt, these practical classes leave very favorable results and also reveal the potential of each student. And so that you too can enjoy this exquisite "Tres Leches" cake, we share the recipe with you !!
Ingredients:
8 eggs
A cup of sugar
A tablespoon of vanilla
A tablespoon of soda (baking powder)
A cup of flour
A can of condensed milk
A can of evaporated milk
A liter of milk
A bag of chantilly cream
Fruit to decorate or oreo cookie
Preparation
Separate the whites from the yolks and beat them with the sugar until it rises

Add the yolks one by one and add the vanilla

Stop beating and integrate the flour and baking powder with a spatula

Have a floured mold and add the mixture

Bake for 20 minutes at 350 degrees

Boil the three milks with a little sugar and vanilla, let cool

Add the milk to the cold cake

Prepare the chantilly with water and beat until hard

Add it with a spatula and spread it all over the cake.
Decorate with the oreo cookie, fruit, or your favorite cake decoration.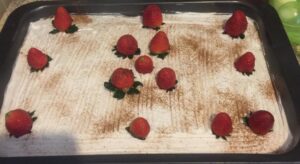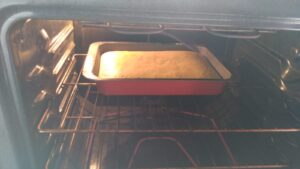 ---