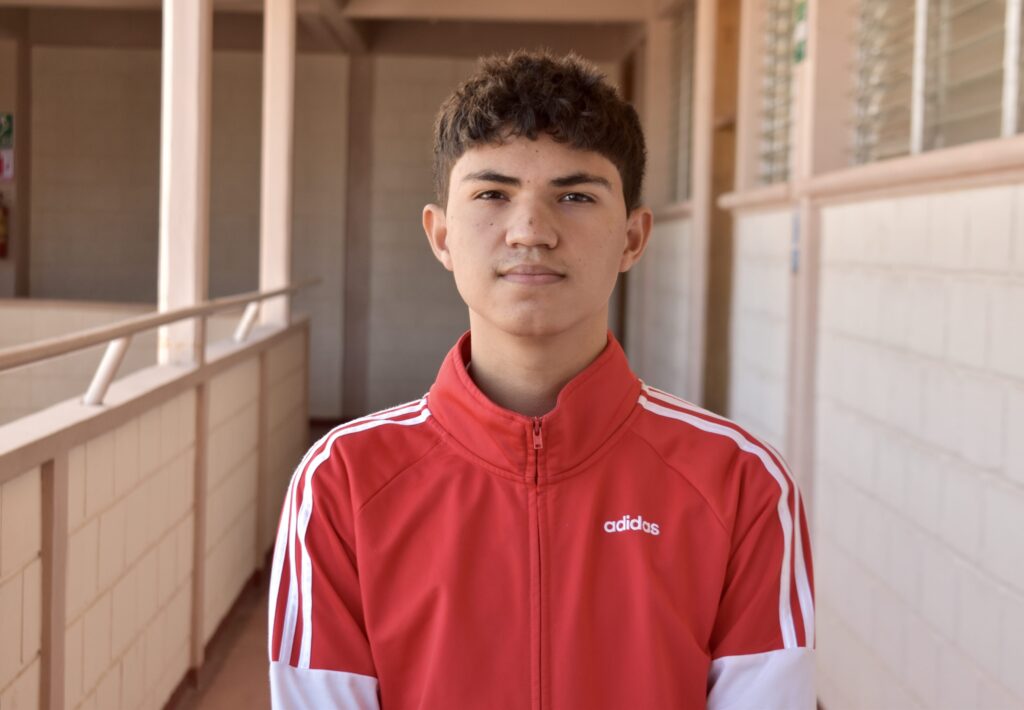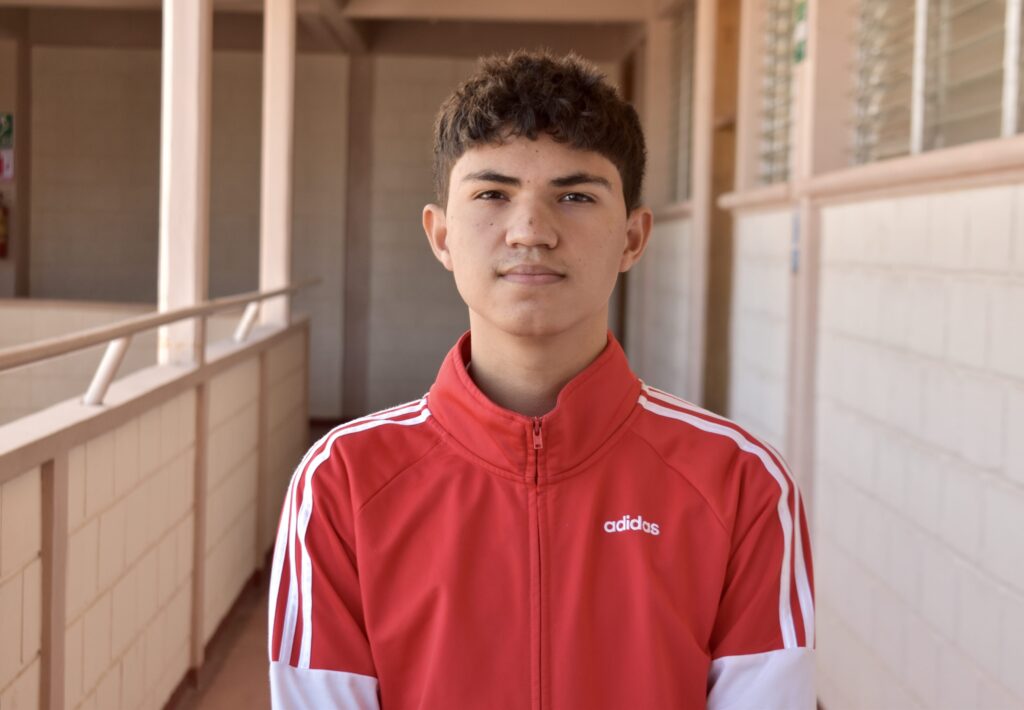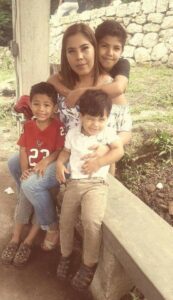 My name is Luis Antonio Rodríguez Gaitán. I am 16 years old and in 9th grade. I live with my mother, my grandparents, and my two uncles. I have two younger brothers, one who is 9 and the other who is 8 years old. We are brothers, but have different fathers.
I was born in 2007, my father's name was José Luis Rodríguez, but I have always lived with my mother. My father was a man inclined towards drugs and due to this, he attempted suicide. He came out alive from that attempt, God gave him a second chance. Despite this, he was a good father to me. My grandmother had a friend who lived across the street from her house, and whenever my father noticed that I was there, he tried to get to know me, and I felt he understood me. We would talk while having a cup of coffee or inviting me to share a meal with him. I lived with him for a short time at the age of 6, and it was great. Unfortunately, sometime later he attempted suicide again, this time he was successful.
A long time later my mother decided to rebuild her life and she met another man. He is the father of my two half-brothers and most importantly, he never treated me poorly even though I am not his son. He helped me in many ways throughout my life. One good example of this, when I broke my leg two different times and there was no one who could take me to hospital appointments or rehabilitation therapies for my leg. On both occasions, he was there to help and support me.
Sometime later his attitude changed, and he separated from my mom, but they kept in touch. A few years later he also passed away due to the lure of drugs. He consumed and sold them. As we all know, this is a very difficult issue in Honduras. My stepfather got involved in matters he shouldn't have been, and he was murdered.
My mother met another man, who was also very kind to me and my brothers. He treated my mother and our family with excellence. But they had problems with their relationship and my mother ended up moving for a job.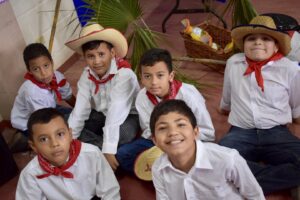 In my daily life, I really enjoy my studies and am very thankful for the education that I receive at Jubilee. Coming to Jubilee was the best thing that could have happened to me. I really like Bible class, Computer Science, and Acting classes. However, the class I enjoy the most is Math class. Apart from my studies, I am a big fan of video games, but I also help my family with daily activities in our home. When I grow up, I would like to study to be a CPA since I really like mathematics and numbers. I feel this will be a good career path that will help me get ahead while enjoying what I do.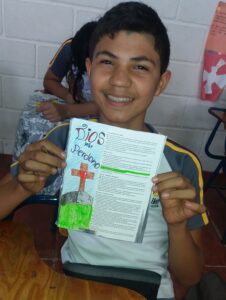 Currently, I do not attend church, but before I did have a youth meeting every Sunday where they taught us from the Word of God. My experience with God is seeing how He helps us and loves us. There is no way I can thank Him enough for getting me through these past several years and not letting me fall into bad situations. He was with me all the time!
I began attending Jubilee in the 3rd grade, and my greatest experience at Jubilee was meeting the Lord. There is no doubt this was the most important decision of my life. The Bible classes, the devotionals, and the celebrations. I learned so many things that I didn't know about thanks to Jubilee.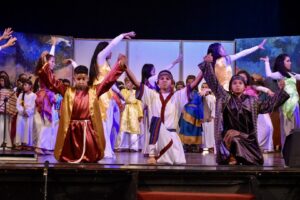 I have been part of the theater group for several years now. I feel that without a doubt I found the right path. I wasn't aware that I could perform in public proclaiming the message of Jesus Christ. Being part of the theater group gave me the opportunity to meet many different people, we help each other with schoolwork, projects, and our theater work. Over time we are improving more and more, developing the talent that the Lord gave us.
Last year was the most difficult since we returned from a long period of isolation due to the pandemic. In the beginning, we did not know how to interpret our lines, so we had to have help learning the process again. It was a big step that we had to learn to adapt to and thank God we developed in the best possible way. Our efforts and hard work paid off at the end of the year with a beautiful concert, in which God was glorified.
Now that the Theater group will be part of the afternoon programs at Jubilee, we will have more time to develop our talent and put on excellent productions. These productions draw a lot of attention in the media and the general public will attend.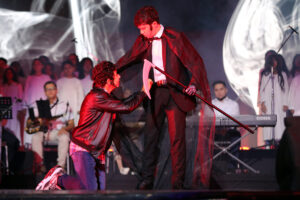 ---