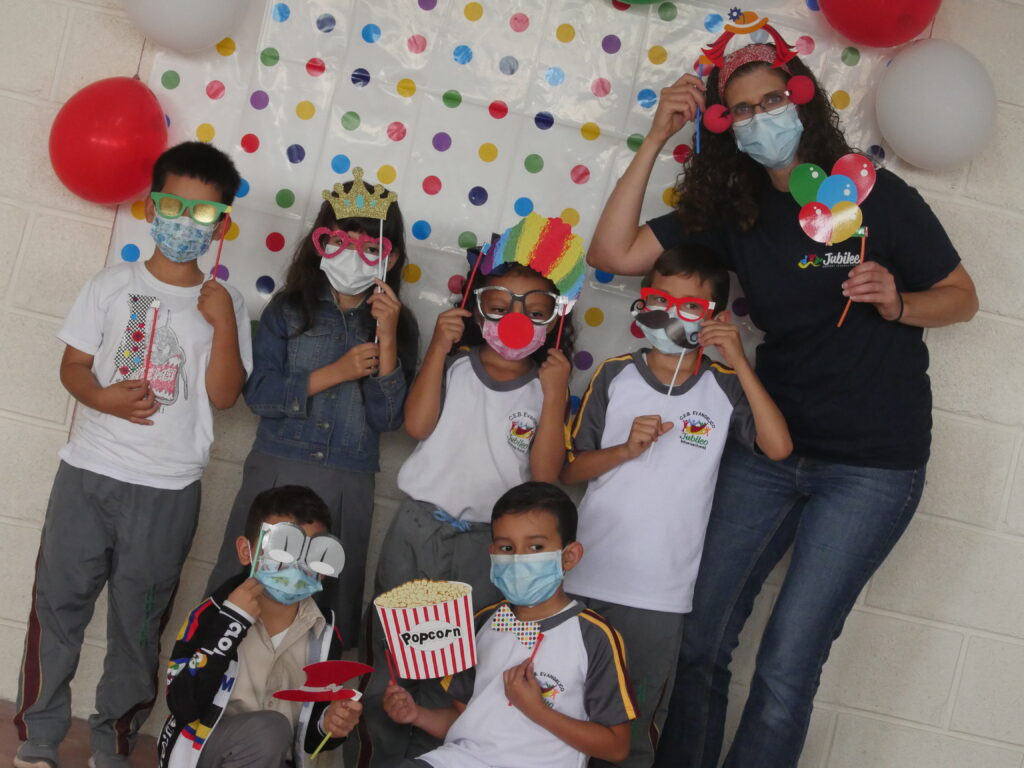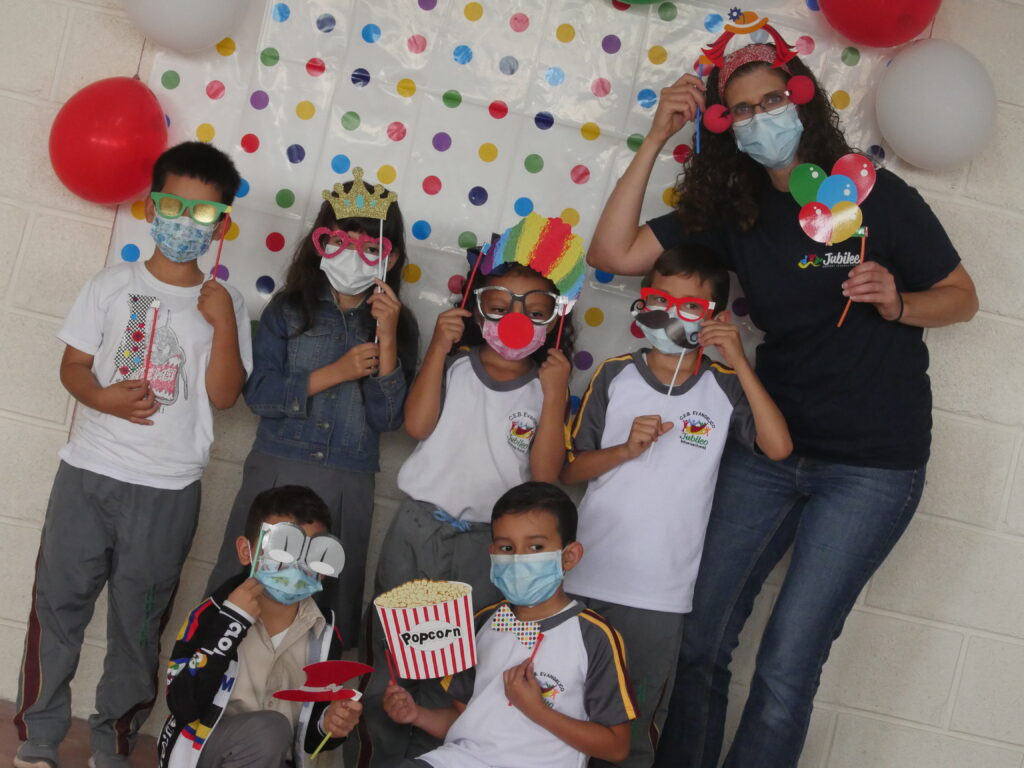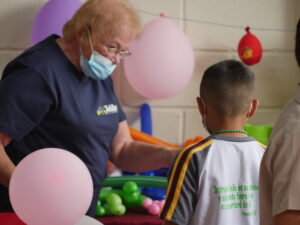 It's been a little over a month since we left Honduras. A country that most Americans are only aware of because of the constant news stories, of the many Hondurans who daily are seeking asylum in our country. My name is Sandy Axtman, and I do ministry support in a small church in the city of Pewaukee, Wisconsin. My daughter-in-law Maria, in January, invited me on Jubilee's mission trip. My response was an immediate resounding "yes." I have been on several mission trips before, and I felt the Lord helping me with my "yes." I knew that once again Jesus was calling me to step out of my comfort zone and serve. I am 78 years old and obviously not as dynamic and energetic as my 20-year-old granddaughter, but when Jesus calls, you respond.
Matthew 4:18-20 As Jesus was walking beside the Sea of Galilee, he saw two brothers, Simon called Peter and his brother Andrew. They were casting a net into the lake, for they were fishermen. "Come, follow me," Jesus said, "and I will send you out to fish for people." At once they left their nets and followed him.
Obviously, the months preceding the trip were occupied with planning, arranging for updated passports, coordinating dates, flights and gathering a complete team of people willing to serve. I was blessed, as my daughter-in-law worked closely with the coordinators of Jubilee Center International Honduras to make the trip work for all of us.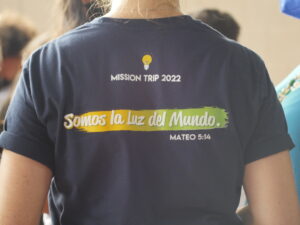 After a rough start with transportation including flight cancellations and delays, we finally arrived. The Romeros, Pastor David and his wife Emily met us at the airport and helped us through customs. They are a delightful missionary couple, who exemplify a perfect union of love, marriage, and family. They shared their story and the history of their vision for a Christian school in the middle of a poor area of Tegucigalpa. The school is in La Era, a very impoverished neighborhood that is riddled by crime and despair. The Romeros are not just short-term missionaries, but the Jubilee School is their forever vision and mission. They fight hard for the children, the staff, and the families. We know that our future for this world is found in the children but it starts with God and education. The children of Honduras strive for a better world. Their parents want it for their children. God wants it for the children. We are only in Honduras for a week, but one little seed planted in the heart of a child can grow into a mighty warrior for the Lord.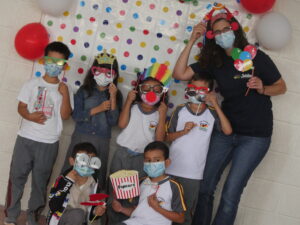 The children that attend Jubilee come from very poor families. Their tuition is supported by generous donors from all over the US. Every morning the children were welcomed by our mission team. It was the best part of the day. Children arriving in their uniforms, some with hair that was still damp form being washed by their mothers. Often mothers will come with their children. I loved seeing the hope and love in all the mother's faces. They knew that Jubilee was the best chance for a future for their children. Despite the children having to wear masks because of the covid pandemic, you could see the smiles reflected in their eyes and their eagerness to get to class. I witnessed on numerous occasions, teachers and staff loving, comforting, and reassuring a child. The joy that surrounded the children was tantamount to anything I've ever witness. These children are daily surrounded by the love of Jesus.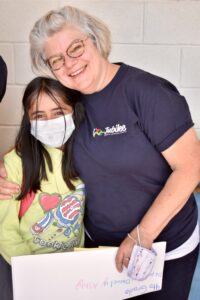 Our team of volunteers plunged right into ministry. We joined the children in a morning chapel the first day. Our mini dramas on examples of Biblical good and bad behavior, would not have won any awards, but the children loved them. And they applauded and cheered for the "good" guys and appropriately booed for the "evil guys." Our week was all about the children. We found ourselves busy planning for an end of the week Carnival. We helped in the classrooms. We joined them for recess. I even helped with the jump rope group one day! I offered to jump with them, however they were reluctant because "She might fall" the interpreter translated. We were surrounded by music, laughter and joyful sounds of children singing and praying.
Wednesday evening, we worshipped with the Romeros at their church. The spirited response to the sermon, the gospel, and the testimonies was amazing. The sound of voices praising our Lord was exhilarating. I didn't know what was being said all the time, but I did have the sense of the Holy Spirit being present and translating for me. On our last evening Pastor David was invited to a prayer vigil for a 37 year old niece of two of the teachers who was dying of kidney failure. We also were included in the invitation. Pastor David called on the mission team to pray for Jesus to work in the hearts of the people gathered. I was overwhelmed with emotion as people prayed, sung and committed their lives to Jesus. I felt excitement as the song "I have decided to follow Jesus', was sung repeatedly again and again. Each time there was a birth of a new convert the song was sung loudly. We all were rejoicing. Jesus is triumphant!
Obviously, the carnival was a success. The week of working together was a success. The fellowship we shared was a success. We were successful because we knew that God wanted us to succeed. The success was His, not ours. We were His instruments to success.
Proverbs 16:3 Commit to the Lord whatever you do, and he will establish your plans.
Romans 8:28 And we know for those who love God all things work together for good, for those who are called according to his purpose.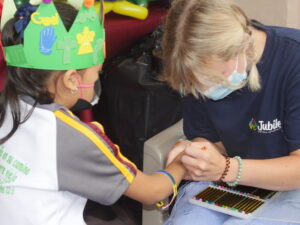 I encourage anyone who is praying about a call to serve on a mission, please listen to the Holy Spirit who may be saying to you, "follow me." He is that encouraging voice in our souls that wants us to serve. I was blessed to serve with my family. I saw my granddaughters develop a servant's heart. They were challenged to come out of their teenage world and minister to the hearts of the children. They were creative and enthusiastic. They were successful. I was so proud of them. I was surrounded by a team of beautiful, loving people who now share part of my life and my Honduras experience. Praise be to God for this opportunity!
---