Get Involved

Mission Trips
Have you been longing to go on a short term mission trip?
How would you like to serve in the mountainous, tropical metropolis of Tegucigalpa, Honduras? Jubilee Centers International (JCI) would love to have you join them for a week! Jubilee provides quality Christian education to poor families in a high-risk neighborhood of the nation's capital. The ministry works towards a holistic, Christ-Centered transformation of children, families, and their communities. The opportunities to make a difference in the community are endless, and mission teams are essential to our ability to reach more and more people. Here are the key facts you need to know:
When: February 24 – March 2, 2024
July 20 – 27, 2024
*If you are interested in forming your own team as a church or other group, please contact us to plan other dates.
Where: The team will be serving in a neighborhood known as La Era, but in the evenings, they will retreat to a comfortable rural home to enjoy a home-cooked meal and quiet relaxation. All rooms are shared, but each room has a private bathroom with a hot shower.
Who: No matter your skills, gifts, or abilities, as long as you have a heart that passionately longs to love on and serve others, we are sure God has a purpose for you in serving His Kingdom in Honduras! Children and youth must be accompanied by at least one parent/guardian. Spanish is helpful but not necessary; we have interpreters!
What: The exact details of how the team will serve will be customized based on the gifts the trip participants bring to the table. However, you can anticipate plenty of time to interact with our preschool through ninth grade students both in the classrooms and in the schoolyard, to participate in our after school programs, and to attend and contribute to our church services. Some sample activities are arts and crafts, English lessons, Bible lessons, and outdoor games. Time will also be set aside for sightseeing, sampling local cuisine, and unwinding at the end of each day.
Some ministry supplies are available at the school already, but the team may find that they'll need to bring supplies specific to the ministry opportunities they wish to provide for the students and staff. Based on need, Jubilee may also ask for your help in obtaining specific donations that are needed at the school.
Cost:
$800 + Airfare (and any associated costs in the US such as luggage, meals, hotel, and ground transfers)
A Typical Day At Jubilee Centers International
Of course each day will be different, but this will give you a general idea of what to expect!
Be ready to rise and shine early! We'll have a breakfast buffet before we depart around 6:30.
School starts at 7:30, and we'll have about a 30-45 minute drive to get there each morning. The commute is a perfect time to start the day in prayer.
We'll greet the students and staff as they arrive at school.
Some mornings will start by joining the students and staff for a time of worship and Bible study. We might even help lead this!
We'll do ministry in the mornings and afternoons. What this looks like will be different for each team.
We'll have lunch on-site (from the cafeteria or a packed lunch).
There will be time to play with the students at recess and after school.
We might take one class on a field trip for a day or half a day.
We might be able to visit a nearby tourist town for souvenir shopping one afternoon.
We will return home in the late afternoon and have time to rest, visit, or play outside.
Our day will end with a home cooked meal, a time of sharing, and prayer.
We will head to bed early to rest up for the next day!
Forms & Additional Information
packing list for jubilee mission trips
mission trips- a story from 2022
covid POLICY AND ADDITIONAL INFO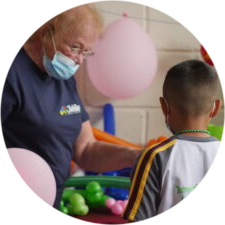 Sandy Axtman
It was truly a blessing to step out of my very comfortable space and minister to these wonderful people. The children and the staff, the parents of the beautiful children and the people on my team were caring, loving and engaging. If you are able, I encourage you to pray diligently and please consider Jubilee ministry. I can see Jesus standing at the water's edge and saying "follow me" ….to the disciples! Is He asking you?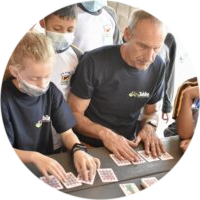 Mark VanZanten
The image that will remain for all of us is the sheer joy on so many of the students' faces as we greeted them in the morning. We were reminded again, that despite the crime, poverty, and despair often felt in their neighborhood of La Era, Jubilee is a sanctuary where their hopes and dreams can be nurtured as they grow into well-rounded, mature followers of Jesus.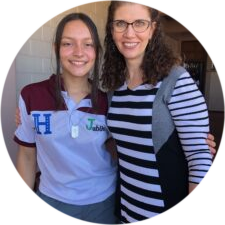 Amy Haroff
I first visited Jubilee in 2014, and I've been back every year but one since then! The Jubilee community is so welcoming, loving, joyful, and hungry for a growing relationship with Christ. I'm thankful to count them all as family in Christ, and I thank God each time I'm able to visit, reconnect, strengthen our bonds, and make new memories as we serve and love on the students and their families together!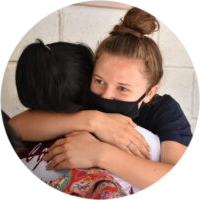 Esther Cole
"Being in Honduras for one week gave me a glimpse of the Lord's provision and goodness in a culture very different from my own. I appreciated how all those at Jubilee welcomed our team with hospitality and open arms. Even in the midst of tragedy, it was evident that these people are hungry to worship God in all aspects. The Jubilee school beautifully models how to be the light of the world and I cannot wait to return!"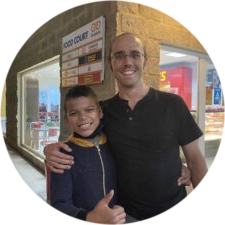 Evan Post
Wow! Jesus blew me away with His goodness during our visit to Jubilee Center's International. I was inspired by the spiritual maturity of many of the students and so blessed by the staff's hunger for Jesus! I hope to visit again within the next year!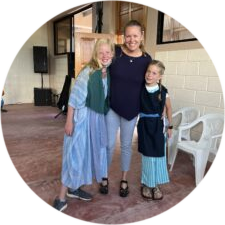 Mikayla Veenstra
It was encouraging to see kids my age learning in a different language. The joy I felt at Jubilee was incredible!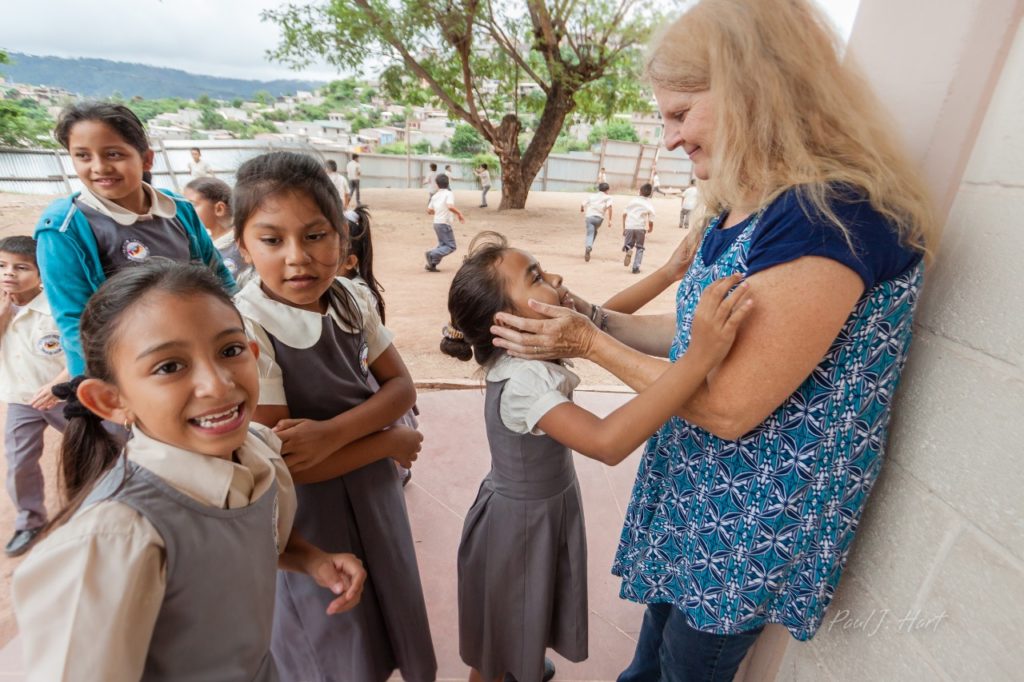 Apply for a Short Term Mission Trip Today
If God is calling you to serve in the mountainous, tropical metropolis of Tegucigalpa, Honduras, we would love to have you join us for a week! Click the link below to start your application, and check out the rest of the information on this page for any questions you might have.