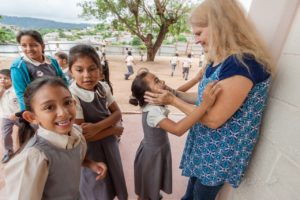 Have you been longing to go on a mission trip?
How would you like to serve in the mountainous, tropical metropolis of Tegucigalpa, Honduras? Jubilee Centers International (JCI) would love to have you join them for a week! Jubilee provides quality Christian education to poor families in a high-risk neighborhood of the nation's capital. The ministry works towards a holistic, Christ-Centered transformation of children, families, and their communities. The opportunities to make a difference in the community are endless, and mission teams are essential to our ability to reach more and more people. Here are the key facts you need to know:
When: TBD, 2021
Where: The team will be serving in a neighborhood known as La Era, but in the evenings, they will retreat to a comfortable rural home to enjoy a home-cooked meal and quiet relaxation. All rooms are shared, but each room has a private bathroom with a hot shower.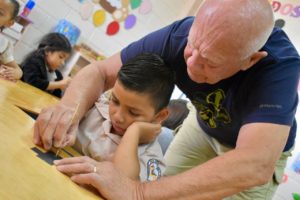 Who: No matter your skills, gifts, or abilities, as long as you have a heart that passionately longs to love on and serve others, we are sure God has a purpose for you in serving His Kingdom in Honduras! Children and youth must be accompanied by at least one parent/guardian. Spanish is helpful but not necessary; we have interpreters!
What: The exact details of how the team will serve will be customized based on the gifts the trip participants bring to the table. However, you can anticipate plenty of time to interact with our preschool through ninth grade students both in the classrooms and in the schoolyard, to participate in our after school programs, and to attend and contribute to our church services. Some sample activities are arts and crafts, English lessons, Bible lessons, and outdoor games. Time will also be set aside for sightseeing, sampling local cuisine, and unwinding at the end of each day.
Cost:
$600 in country costs (food, transportation, lodging) + Airfare
For more information, please contact us at info@jubileehn.org
If you are interested in visiting Jubilee but cannot join us for this trip, we love hosting groups and individuals any time of year. Please reach out if this describes you!
Mission Trip Promotional Video