Get Involved
Mission Trips
Have you been longing to go on a mission trip?
How would you like to serve in the mountainous, tropical metropolis of Tegucigalpa, Honduras? Jubilee Centers International (JCI) would love to have you join them for a week! Jubilee provides quality Christian education to poor families in a high-risk neighborhood of the nation's capital. The ministry works towards a holistic, Christ-Centered transformation of children, families, and their communities. The opportunities to make a difference in the community are endless, and mission teams are essential to our ability to reach more and more people. Here are the key facts you need to know:
When: July 16 – 23, 2022 (If you are interested in forming your own team as a church or other group, please contact us to plan other dates.)
Where: The team will be serving in a neighborhood known as La Era, but in the evenings, they will retreat to a comfortable rural home to enjoy a home-cooked meal and quiet relaxation. All rooms are shared, but each room has a private bathroom with a hot shower.
Who: No matter your skills, gifts, or abilities, as long as you have a heart that passionately longs to love on and serve others, we are sure God has a purpose for you in serving His Kingdom in Honduras! Children and youth must be accompanied by at least one parent/guardian. Spanish is helpful but not necessary; we have interpreters!
What: The exact details of how the team will serve will be customized based on the gifts the trip participants bring to the table. However, you can anticipate plenty of time to interact with our preschool through ninth grade students both in the classrooms and in the schoolyard, to participate in our after school programs, and to attend and contribute to our church services. Some sample activities are arts and crafts, English lessons, Bible lessons, and outdoor games. Time will also be set aside for sightseeing, sampling local cuisine, and unwinding at the end of each day.
Cost: $600 in country costs (food, transportation, lodging) + Airfare
Spiritual Preparation for a Jubilee Mission Trip
The main purpose of this mission trip is for God to be glorified through experiences with the Jubilee community in the neighborhood of La Era. Another purpose is that God's children would grow together in encouragement and love while being witnesses for the Gospel of Jesus Christ. Consider the following suggestions in order to make the most of this mission trip.
READ MORE
Personal daily prayer and scripture meditation are vital for our walk with Jesus. Personal quiet time with God is important in preparation, as well as during the trip. Daily mission team prayer and scripture study will draw us closer to God and to each other.
Be ready to share a testimony about what God has done in your life. Share a passage or life verse from scripture to encourage the community of believers around you. Your stories of God's speaking, leading, and healing will bless others. God loves when His children share about the great things that He has done in our lives.
Part of our spiritual preparation is a willingness to be flexible and humble. As brothers and sisters we want Jesus to shape our thoughts, words and actions. As guests we want our hosts to know that we appreciate all they are doing to help this experience be for God's Glory. The Potter desires to mold and shape us through this mission trip. Let's prepare to learn, share, and grow together.
READ LESS
A Typical Day At Jubilee Centers International
Of course each day will be different, but this will give you a general idea of what to expect!
Be ready to rise and shine early! We'll have a breakfast buffet before we depart around 6:30.
School starts at 7:30, and we'll have about a 30-45 minute drive to get there each morning. The commute is a perfect time to start the day in prayer.
We'll greet the students and staff as they arrive at school.
Some mornings will start by joining the students and staff for a time of worship and Bible study. We might even help lead this!
We'll do ministry in the mornings and afternoons. What this looks like will be different for each team.
We'll have lunch on-site (from the cafeteria or a packed lunch).
There will be time to play with the students at recess and after school.
We might take one class on a field trip for a day or half a day.
We might be able to visit a nearby tourist town for souvenir shopping one afternoon.
We will return home in the late afternoon and have time to rest, visit, or play outside.
Our day will end with a home cooked meal, a time of sharing, and prayer.
We will head to bed early to rest up for the next day!
Frequently Asked Questions
Forms & Additional Information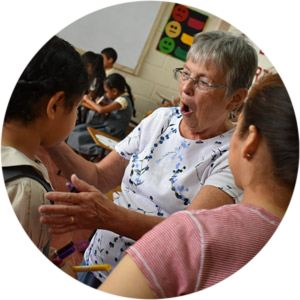 Mary Breuker
"What a wonderful opportunity to see God's work on a real mission field. The Romero's are amazing dedicated workers. We were met with so much love and kindness at all turns. We saw beauty and poverty. We were humbled by the fervent prayers and worship of the teachers and children. Oh the children, their dear little faces, their hearts and souls, their sweetness. We listened to the heartfelt testimonies and were honored to be invited to some of their homes. Again we were humbled at the joy and singing."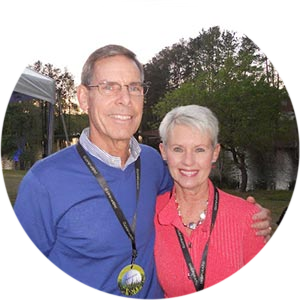 Sue & Bruce Osterink
"The most meaningful part of our time in Honduras was meeting the teachers, parents and students. We loved seeing them come to school each morning and seeing them be greeted by Emily and David and called by name. We loved how they loved and appreciated how God has provided for them and given Him all the glory for their new school."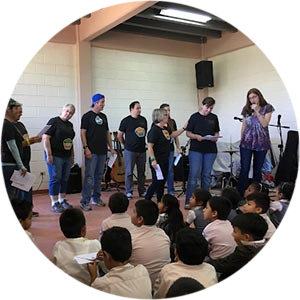 Billy Nichols
"When we hear the word Jubilee or Honduras, several things come to mind. Honduras is a beautiful country with mountains, vegetation, hills, valleys, and water. The people are friendly and kind but also suffering from many factors, both external and internal: shortage of food, shelter, clothing; threats from gangs and an ineffective government that does not do enough to help. When we think of Jubilee, we think of hope. We witnessed first hand the Christ-centered, God-inspired work at Jubilee that Emily and David have overseen."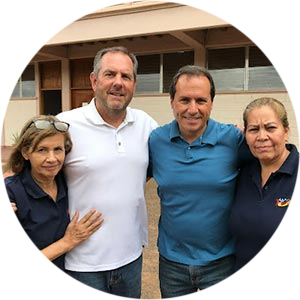 Pasquale & Danelle Russo
"To visit La Era and then find how the school has become a beacon and light on a hill was a beautiful sight to see. To hear the children's hopes and dreams and see how they can be all that God intended them to be, rather than be in despair and hopelessness is evidence that Jesus is present in their lives. "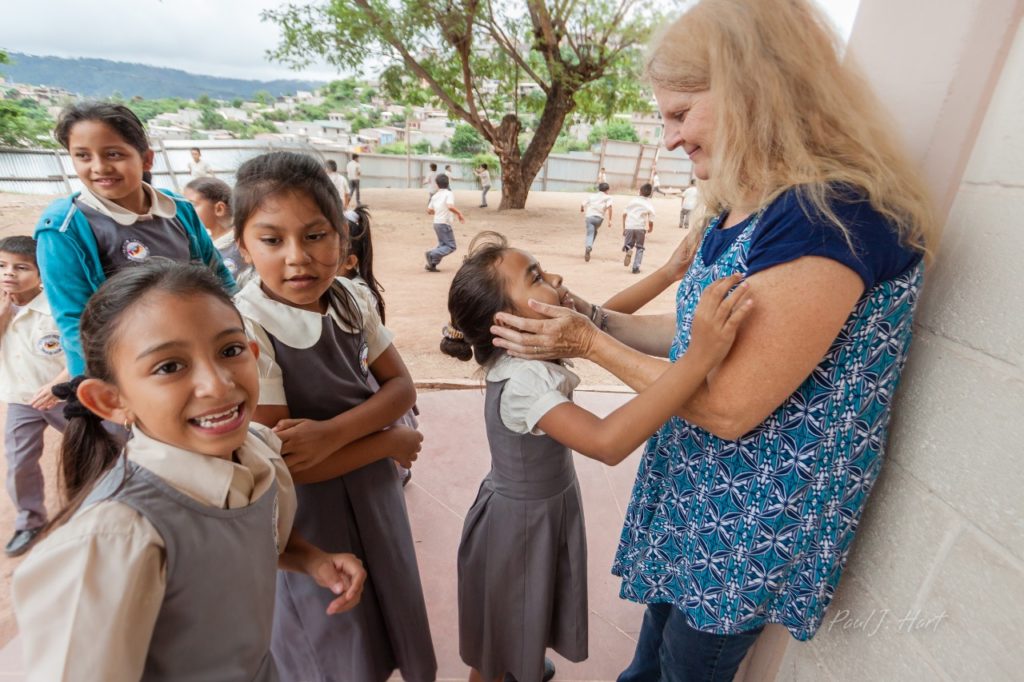 Apply for a Mission Trip Today
If God is calling you to serve in the mountainous, tropical metropolis of Tegucigalpa, Honduras, we would love to have you join us for a week! Click the link below to start your application, and check out the rest of the information on this page for any questions you might have.