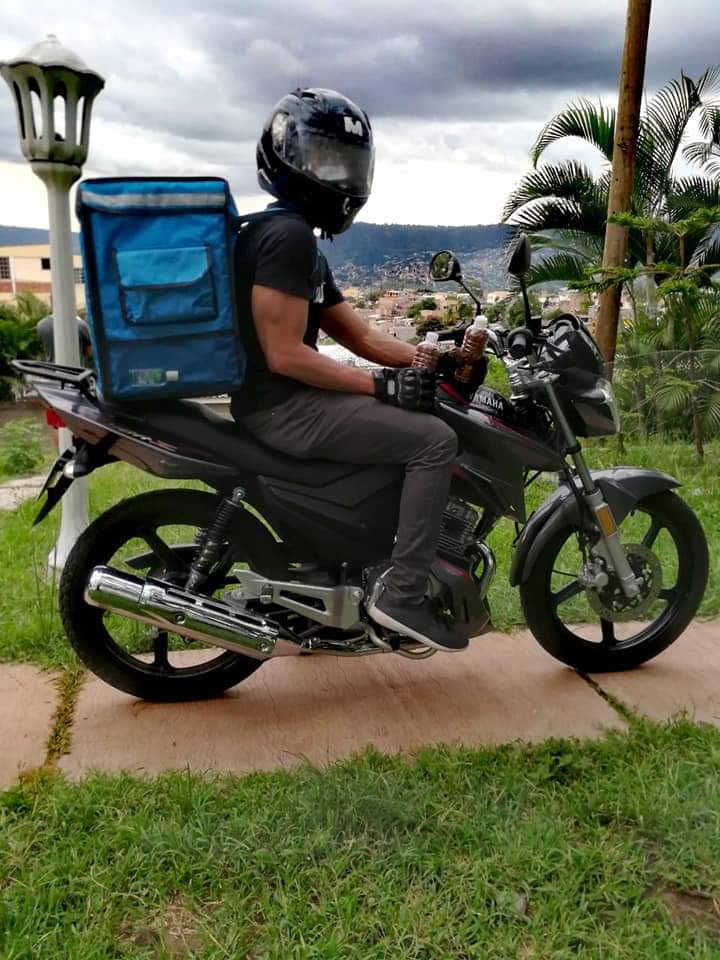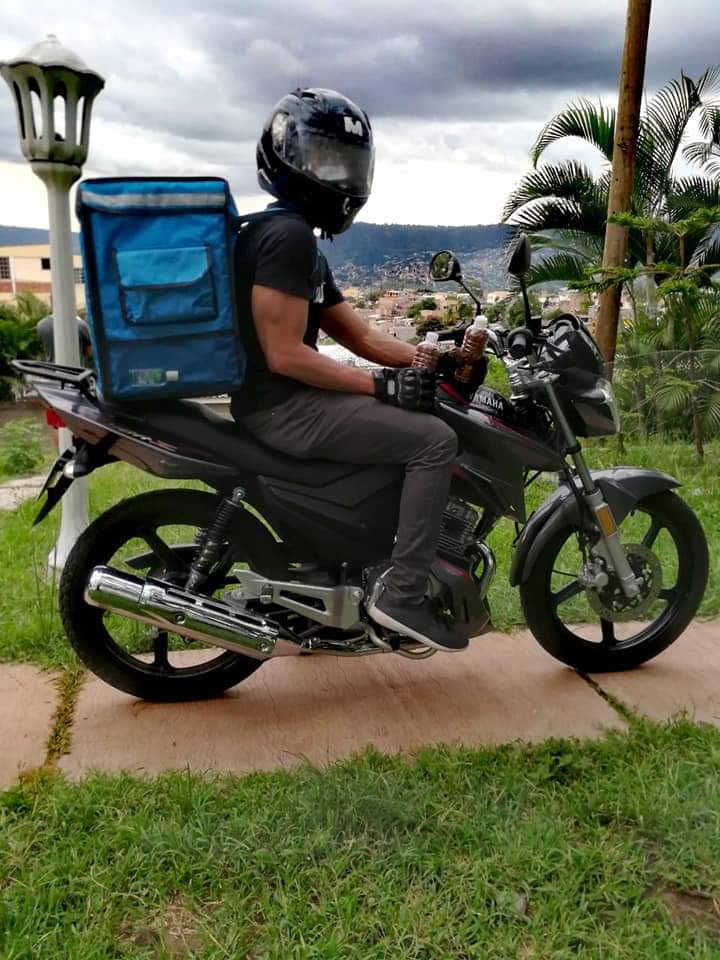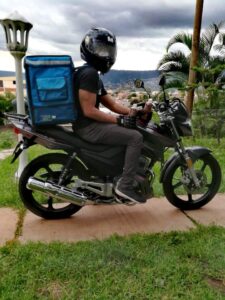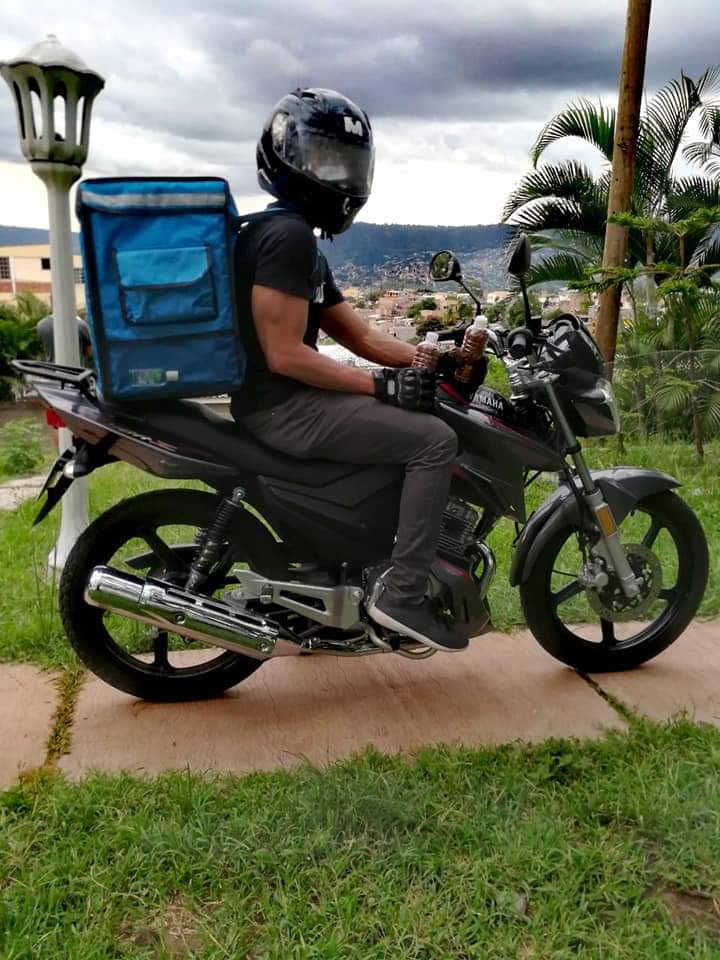 The unexpected health crisis as a result of COVID-19 resulted in the loss of employment for many people, either permanently or temporarily. Of course, this loss of income has had a negative impact on families. As children of God we know that He does not abandon us and provides everything we need. Likewise, He gives us wisdom and creativity to undertake new opportunities that we may not have thought of otherwise. Opportunities arise from crises!
Such is the case of Carlos Fernando Duarte, Physical Education teacher at the Jubilee Centers International. His love for pets motivated him to create "Chuchitos Delivery".
It is worth mentioning that before the pandemic, he had 3 sources of work: He worked at the Olympic Village, in a gym in the capital, and at JCI. His income was stable until the first two worksites had to close due to the pandemic. That's when he started to think outside the box and look for other ways to earn an income.
"Due to the pandemic, I made the decision to work independently to help my family and also to help the dogs in the area. My love for these animals motivated me to do something for them. It is unfortunate to see these beings abandoned on the street, and for that reason it occurred to me to start working on their behalf, taking care of them and putting them up for adoption in safe homes that love and care for them ". Carlos F. Duarte (Chuchitos Delivery)
Mr. Duarte also confessed to us that sometimes he falls in love with the puppies, and, in the end, some of them end up staying with him!
Chuchitos Delivery is a home delivery company bringing people their groceries, medicines, etc, but when doing this work, Carlos always carries with him, a dog food concentrate to feed the dogs that he meets on the way.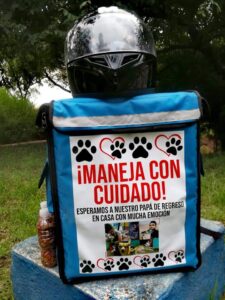 "I always carry my little bottles of concentrate to feed the dogs that I see on the street; many of them are in a state of malnutrition. That is why my company got started–to generate income and also to help these animals ".
Mr. Carlos sends a message to all those people who may be having a hard time financially and do not know what to do: "If you have an entrepreneurial idea, do not be afraid, try it! We must take risks. Put everything in God's hands, and you will see how He will support and help you." It also provides your phone number for when you need to make a purchase or delivery.
There is no doubt that within the Jubileo family there is a lot of creativity and desire to succeed. In addition to the creativity of one of our staff members, we'll also share with you about the mother of one of our students. Yajayra Banegas is the mother of Scarleth Banegas, a 5th grade student at our JCI.
It is worth mentioning that Yajayra has been working in a pastry shop in the capital for 15 years as a clerk and cake decorator. However, the pandemic also affected her as the bakery was temporarily closed. Determined to earn money to provide for her daughter, she decided to start selling clothes, accessories and other items for personal use.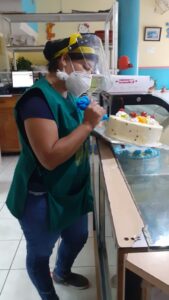 "During this pandemic, I did not work for a while because the economic impact on baking was great, so I decided to dedicate myself to sales. I consider myself an enterprising person, and as a mother, I always look for a way to fight for my daughter and get ahead. God has never forsaken me; He has been faithful to us. " Yajayra Banegas, Mother within the CJI Family.
Currently, Yajayra has already returned to her work in the bakery. She works from Monday to Saturday until 6 in the afternoon, but she continues with her small business because she already has a clientele, and it is something she enjoys doing. Her home has become her shop where her customers come and are kindly attended to by her. "Despite the situation that we've been going through in this country, I was never afraid; I knew that God was not going to abandon me. I always trusted Him, and He filled me with wisdom to start my business. I am very grateful to God and to all the people who support me with their purchases."
Carlos and Yajayra are examples that when you want to rise above a crisis, you can! There are no obstacles for anyone who wants to undertake a challenge when God's hands are in it. It is in crises where inventiveness, discoveries, and innovative strategies are born, but, obviously, we first must leave our dreams, desires and goals in the Hands of God.
We must ask God for guidance and wisdom, as James 1:15 teaches us "And if any of you lacks wisdom, ask God, who gives generously and without reproach to all, and it will be given to him." Furthermore, "Let us delight in Jehovah and He will grant the requests of our hearts. Psalms 37:4.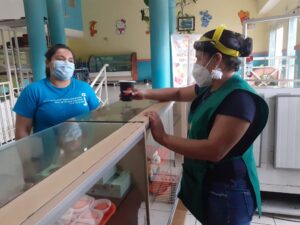 AT JUBILEE CENTERS INTERNATIONAL, WE CANNOT STOP SAYING:
GOD IS AND CONTINUES TO BE GOOD!!
---