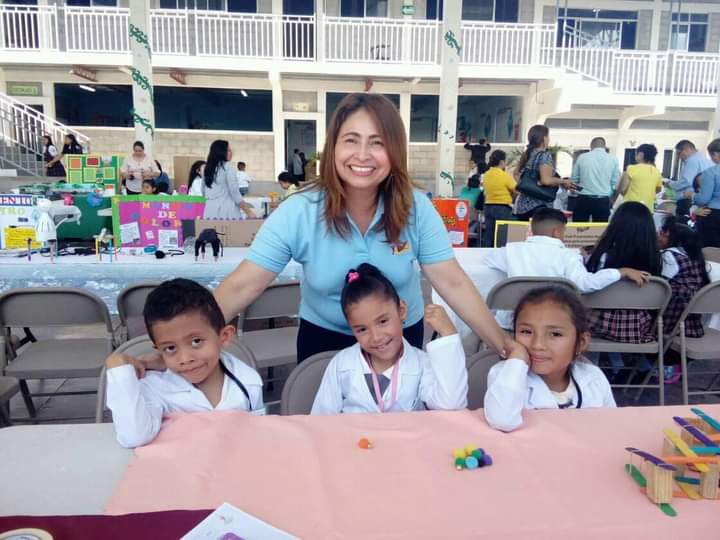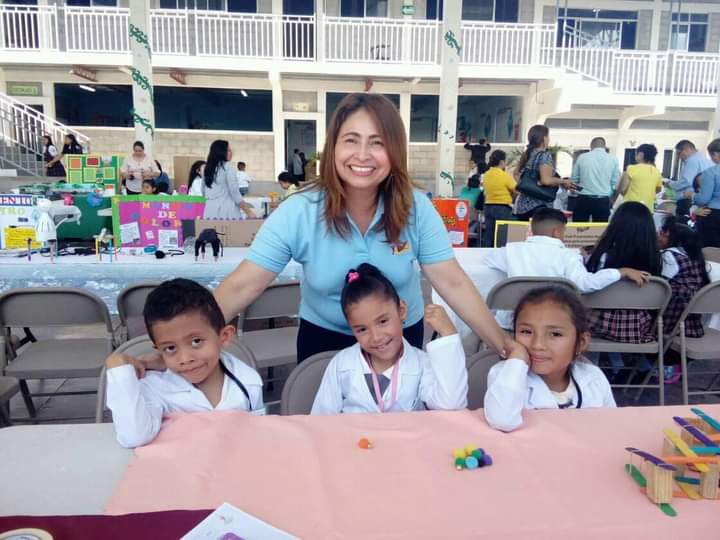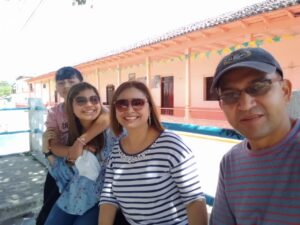 Her pass
ion and her work ethic have inspired her family and those who work with her. She is arole model for women who fight to achieve their goals both in their families and professions. She considers herself a persistent, optimistic, orderly and intelligent person. She likes to study, she loves nature, she loves God and her family.
She is Yeni Lizeth Osorio Mejía, academic principal of the Jubilee Centers International. The Lord led Mrs. Osorio to Jubilee and she believes without a doubt that it was God's leading and His plan.
"I heard about Jubilee through the previous principal. She told me about the position opening up. I was very interested and I sent my resume. When I met the Romeros, I liked them very much. I thought that if they hired me, I would do my best. I liked that it was a Christian school, not just in name, but in practice."
"Jubilee has been a blessing to my life and family. My dream is for the ministry to be known throughout the country, and then to the whole world, because it is a school unlike any other I have ever seen. I would like there to be many Jubilees in all corners of the country. My goal as principal is to achieve quality learning and that the word of God is always placed front and center of all we do. "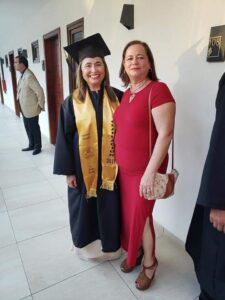 One of her goals is "to get a 2nd masters degree, this time in Psychopedagogy, allowing her to be better equipped to serve people who need words of encouragement.
Waking up healthy each day motivates you to know that God has given you a new opportunity to live. "I tell myself I need to do my best. That is why one of my favorite verses is Joshua 1:9, one has to strive, be brave, never fear, and believe that God is with us," shares Mrs. Osorio.
When asked what has been one of her greatest achievements so far, without hesitation, she replied: "having a family, as beautiful as the one I have, despite all the daily obstacles, God gives our family as our first ministry to our family.
To learn a little more about her, we also spoke with her two daughters (20 & 10 years old) and to her husband, who with much love and admiration expressed what she means to them.
Thare Osorto, her oldest daughter who is 20 years old and studying marketing at the university in Tegucigalpa says, "My mom is intelligent, successful, kind, loving, sincere, trustworthy and beautiful, nothing stops her. She has that beautiful quality of being very resilient and always standing firm in difficult situations. There is no one like her and this has allowed her to be a woman so worthy of admiration."
"My wife is a loving, determined, and strong visionary. She is a wonderful wife and is always thinking about her family. She knows how to listen to the voice of God. She has been very blessed, but also knows how to give to others too. I admire her insight and simplicity. I admire her consistency and her ability to challenge herself. I thank God for allowing me to be her husband ", Lenin Osorto, husband.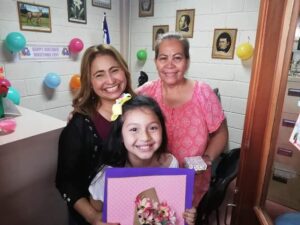 For Mrs. Osorios's youngest daughter, Lexia Abigail (4th grader at Jubilee), her mother is "loving, disciplined, orderly, affectionate, but also strict, (she says it with a laugh). I admire her willpower and love because if she sets her mind to something, she fulfills it because she never gives up. As I said before, she never gives up. For example, when I was very sick, it didn't matter what the doctors said, she focused on the positive, trusting that she was not going to lose me no matter what."
Yeni enjoys the simple things in life. "I dedicate my free time to watering my plants, planting, having a coffee with friends or family, reading, watching TV, and above all, spending time with my family. "
"I am very grateful to God for everything He has done in my life. I love Him because He has been faithful, because of His mercy on me and for accepting me as I am. "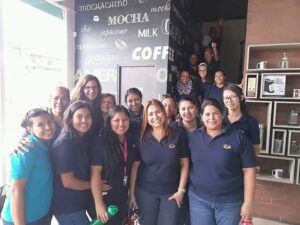 ---