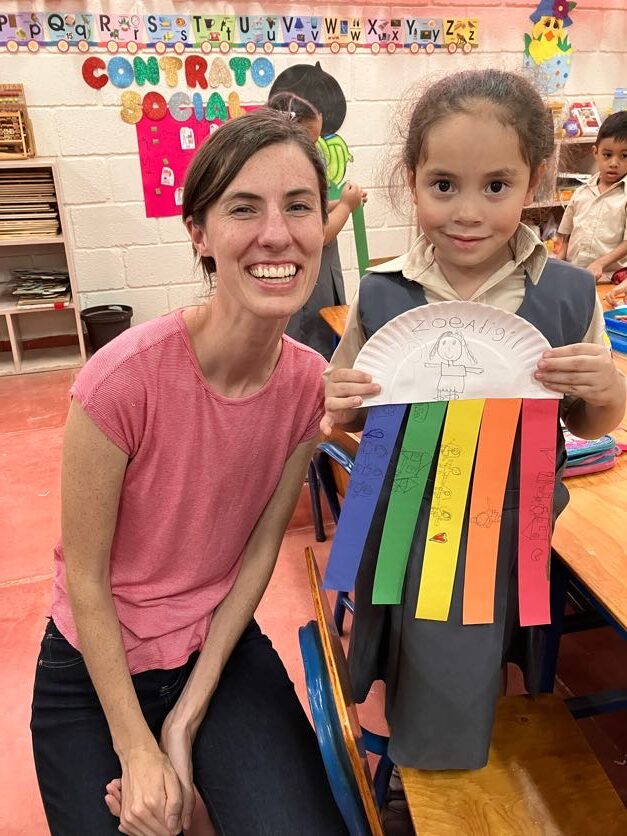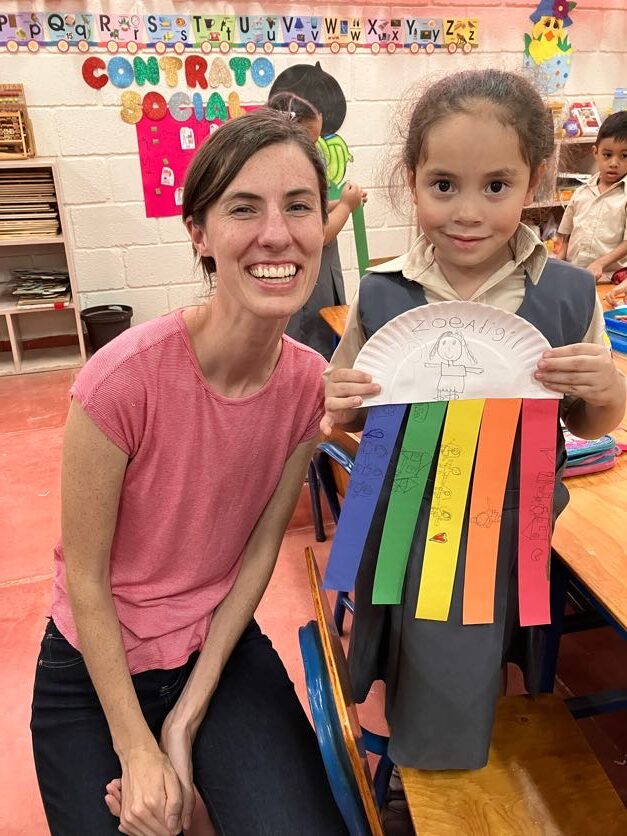 On our last day at Jubileo, we visited Mrs. Yorleny's third grade classroom. Mrs. Yorleny asked if we could go into the courtyard, so that her class could pray for us. Her students formed a circle around us and extended their hands in prayer.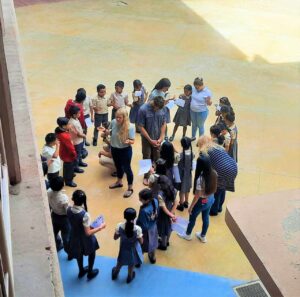 When they began praying, I felt the power of the Holy Spirit, and this opened my eyes to see the children as the prayer warriors our Heavenly Father is developing them into. I was so touched by God's presence that I immediately kneeled. This was a holy moment in which we were standing on holy ground. The blood of Jesus truly covers Jubileo. It is a place of peace and the presence of God. Tears quietly rolled down my face as I agreed in my heart with what these young and mighty believers prayed. I had been worried about finding a job when I returned to the USA, and that was on my mind at that moment. One girl at that exact moment said in prayer, "We know God you are the God of the past and the present, but You are also the God of the future." Those words spoke to my heart. I knew God was speaking to me through this little one. My heart was greatly comforted.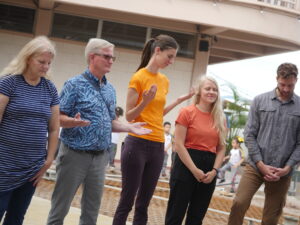 Our team visited Ms. Angelica's first grade classroom sometime in the late morning. Teammates
, Brianna and Kathy spoke to them about the promises of God for their lives, their families, school, church and home. After a craft time, we transitioned into a time of worship. From the giddiness the class showed as they formed a circle, it was clear that this was what they had been waiting for. We had been told the worship song "Way Maker" was particularly special to them. This became obvious because they had all the words memorized and sang out with passion when they reached chorus and bridge. "Way Maker, Promise Keeper, Light in the darkness. My God this is who You Are!" Anyone passing by outside the classroom could hear them worshiping.. These children were not singing for the fun of it. They were singing to the One that, as the song says, "You never stop, you never stop working" on their behalf. This time of worship was giving me chills.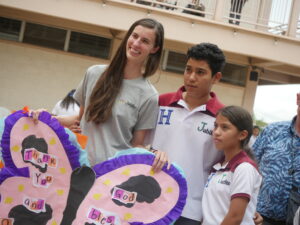 My boyfriend is battling cancer. We have faced setbacks, tears and unknowns. As I worshiped alongside the children, I took a moment just to be still. The Holy Spirit opened my heart to His gentle whisper. All at once, it seemed He was saying all these things to me, "Yes, I am working in your life. I am Your bodyguard. I am your rear guard. I am here for you. Not a single tear is wasted. I am who you have waited for. I do NOT disappoint. I will not delay when it is My time to move on your behalf." I felt His goodness. I felt His blessing.
The first graders at Jubilee are hungry for the Lord. The words "I will seek You" are written on their wall from Jeremiah 29:12, and that is what the first graders are doing, seeking Him with all their hearts.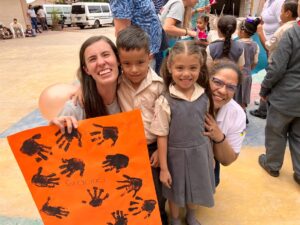 As an educator in the United States, my heart leaped in my chest being a Jubilee. Seeking God in every classroom seemed for lack of better words–normal. We were made to walk with God, so why not walk with Him through the hallways of school and sit with Him as we learn to read? I saw this at Jubilee. Their model for Christian education is exemplary.
---