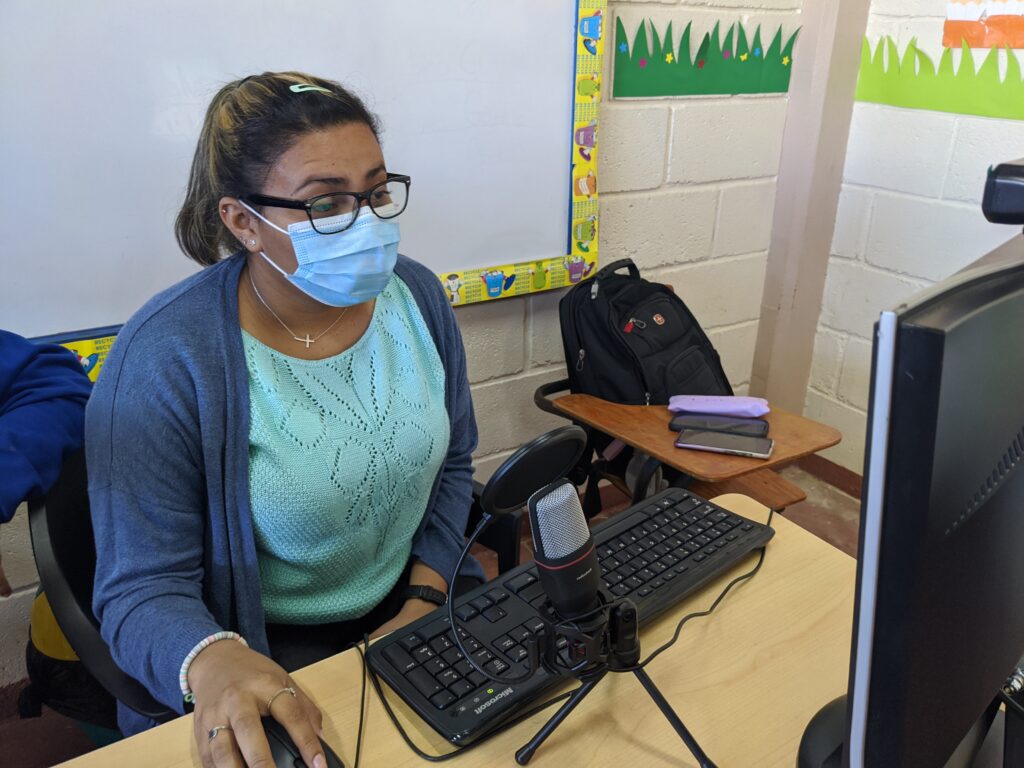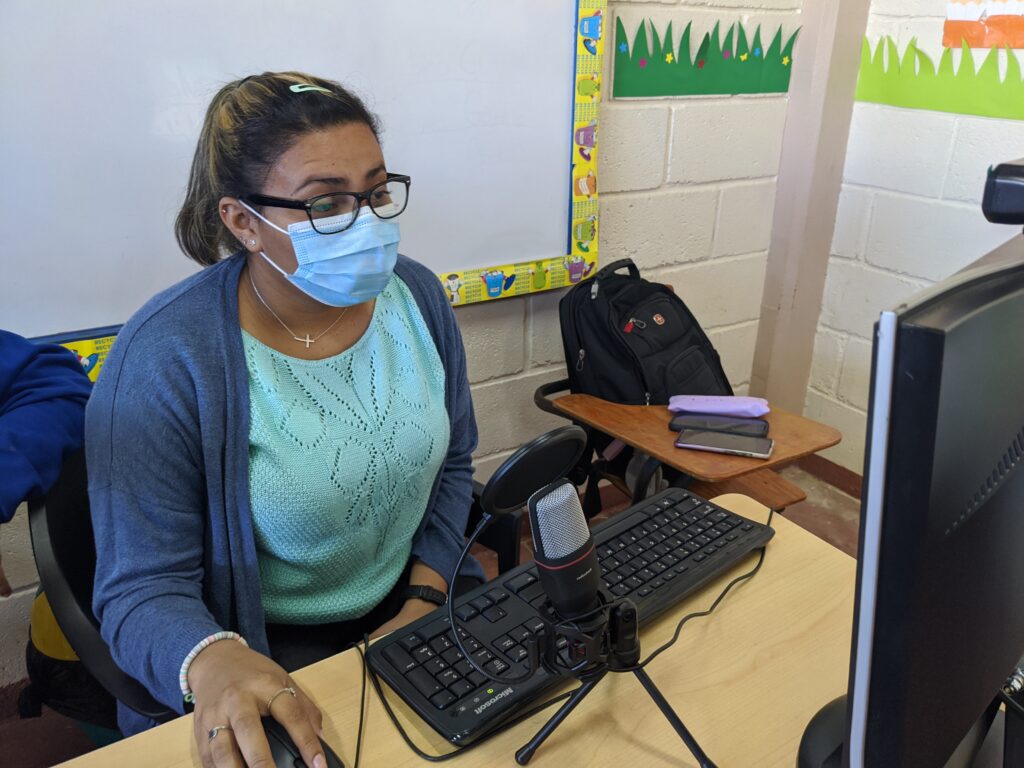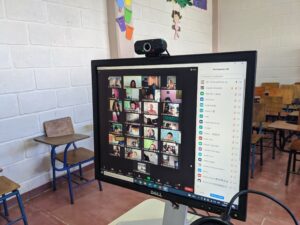 A new school year has begun! The teaching and administrative staff have returned to the classrooms and Jubilee Centers International is prepared to teach our students both virtually and in-person.
This year's school theme, verse, is found in Matthew 5:14 "We are the light of the world." As a ministry we want to be that light that shines in the midst of darkness, in the midst of worry and uncertainty of what is to come. And we know that we will only achieve this as we cling to the Almighty, since we know "His word is a lamp unto our feet and a light unto our path." Psalms 119:105
The expectations and challenges are many, but our confidence is in the Lord that He will help us achieve both our academic and spiritual goals.
4th Grade teacher, Mrs. Cerna's goals for the 2022 school year is that she "Will be able to help strengthen her students in areas of academic weakness, helping them receive the necessary knowledge that 4th graders need to succeed and move forward. Finding ways to challenge and keep their attention through virtual means, using creative ways and techniques to keep them interested and engaged."
"I am very happy that the teachers and staff are able to return to the school, then little by little the children will return. My trust is in God, because He is in control and will guard us at all times. Faced with new challenges, I can say that there is nothing impossible for God if we believe and declare that "I can do all things through Christ who strengthens me" Philippians 4:13. My goal is to remain in the Lord to achieve success both academically and spiritually, to believe and help the children and their families to know that we are the light, as our motto verse says, so keep striving!" Mr. Sierra, 1st Grade teacher.
One of our 5th Grade teachers, Mrs. Soto states "My expectation for this year is that my students achieve good academic performance both online and in-person. Another goal is that my students are a light for their families, among their peers and everywhere they go. That they pass their degree with success and dedication, and that as we begin virtually, each student will be responsible and have a good attitude when connecting."
"My greatest wish is that the children learn about the Word of God and that they receive a good foundational education. When face-to-face classes begin again, the children remain safe and free from sickness and fear. I look forward to teaching my students in-person one day soon." Mrs. Flores, 3rd Grade teacher.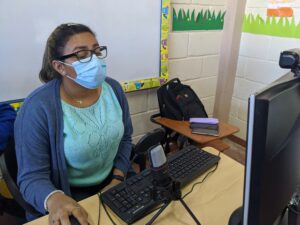 Mrs. Urbina, 2nd Grade teacher desires and expects that "God will continue to bless the children and ministry of Jubilee. That God will bring peace and tranquility, that our children can learn academically and that they will be the light in the face of so much darkness that surrounds us. That Jesus will be the center of everything that we do with our children, parents and all the staff at Jubilee."
"For this year I trust that everything can continue to improve and we can adapt to the new forms of teaching, to blended learning. I hope that when the students are able to return for in-person learning that all goes well, that all will feel very good to see each other again and that no one gets sick. I know that God will keep us safe, but I also hope that He gives us the wisdom and prudence to act correctly in this situation. May the Lord himself keep us safe." Mrs. Rosales, 6th Grade teacher.
"We begin the year 2022 knowing that through the Lord Jesus we are the light of the world! This is my first challenge to reflect the light of Jesus for the Jubilee family. Faced with the challenges of beginning again virtually, to keep the students motivated and learning with greater effort and joy. To lead and teach the students in memorable ways, without stress, teaching in ways they will remember for life." Miss Sauceda, 7th Grade teacher.
"My expectation for this year is to achieve higher standards of learning for the students, where they can achieve all their goals. Since it is vitally important to be engaged and present in the moment in this new school year." Mrs. Lopez, 8th Grade teacher.
---