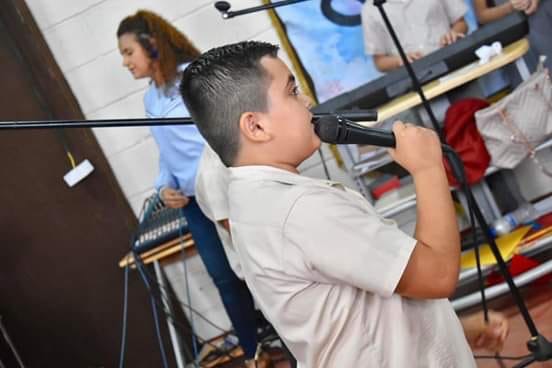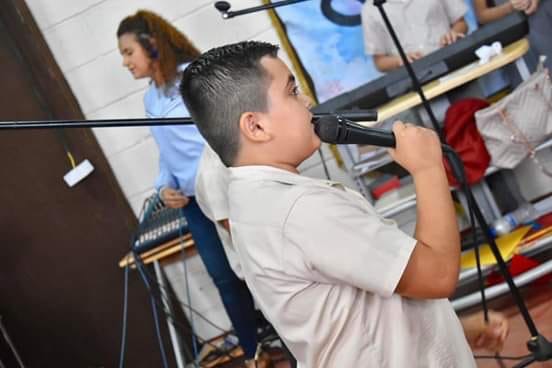 We wanted to let all the Jubilee family know of the sudden and heart-breaking loss of our dear student, classmate, praise team member, church member, and brother in Christ, Alex David Flores Galo. Alex was a bright shining light from heaven.
Alex, his mom, and older sister were active members of Jubilee's church. Alex sang in the church's praise team and was the lead singer and director in the student band. Words cannot really express how much we ALL loved and cherished Alex. He loved to sing, to worship, and to live his entire life for the Lord. Alex was always on the honor role, always responsible, punctual, and always had a good attitude. He never complained when we had to rehearse late or when we had to do the same song over and over again. He was always ready to
lead in prayer and His prayers were those of one who deeply connects with God on level very few ever do. All the staff, particularly the school and church music program, counted on him as a solid leader that all the kids and even adults looked up to. Alex was a true worshiper, un adorador, not just in song, but in everything he did.
Alex was in 5th grade and only 10 years old, born exactly two days after one of his many friends, our son Anthony, on April 16, 2009. Alex had been our student since 2014 when he started in Kindergarten and his older sister Bessy began in 4th grade. We saw his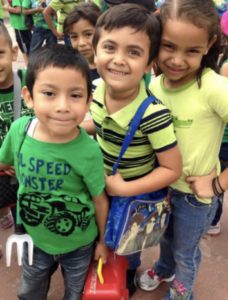 development and maturity grow and be molded and shaped year after year.
Alex had been sick all last week with what they thought was dengue fever (a mosquito born- illness). On Friday, his dear mom took him to the doctor for a check-up. The doctor told her that Alex looked very good and his lab reports showed that he was "out of the woods". However, Saturday morning he suddenly was very ill and was rushed to the hospital in the ambulance. He was suffering respiratory and heart failure and needed to be revived by electric shocks. He immediately went into a coma and died about 24 hours later. He had an autopsy, but the results won't be known for a few weeks.
Words cannot express how heart-broken we are and how much we will all miss him. This is a profound tragic loss for our community. But we are also very comforted in knowing that he is now with the Father whom he loved. Now, he is really singing and worshiping with the angels and all the hosts of heaven. Alex was one of those transformative, courageous leaders that as a ministry, we have always prayed and envisioned being able to help mold and shape.
Last night, his body was brought to Jubilee's church/school assembly room where hundreds of friends, family, teachers, students, parents, and loved ones came out to his "velorio". This morning we continued with more visitation services and in a few hours he will be buried in the cemetery on the very top of La Era's mountainside, a half mile from Jubilee.
Please keep his dear family and all of Jubilee's family in your prayers. We will continue to need His love, joy, comfort and strength to grieve and to help our students and families grieve and celebrate his precious life. As his family and all at Jubilee have shared during the funeral services, we want to continue to live out Alex's legacy. His father has declared that Alex's prayer's for his father's life will be fulfilled in his desire to renew his vows and his service to the Lord.
Thank you so much for accompanying us in this loss and the celebration of Alex's BEAUTIFUL life. We are so privileged to have been a part of Alex's life for the short time that the Lord loaned him to all of us.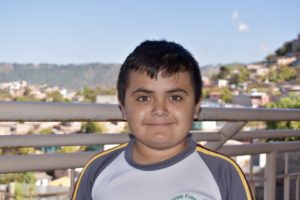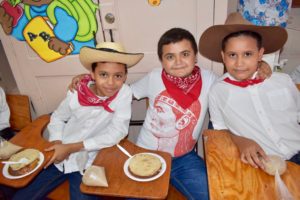 ---